The Sharing the Joys of Construction Essay Competition was created for Delaware trade and vocational high school students to shine a spotlight on the positive impact diversity has in the architecture, engineering, and construction (AEC) industry. Students wrote about individuals who have inspired them or have had a positive impact on the built environment. First place winners Aa'khai Hollis and Rocio Garduno-Castaneda won a $500 prize, runner ups Sydney Marie Luckey and Dallas Jerome Dixon received $300. Dallas would like to thank his shop teacher Frank Hanson for inspiring him.
Grade: 11th   School: St. Georges Technical High School
---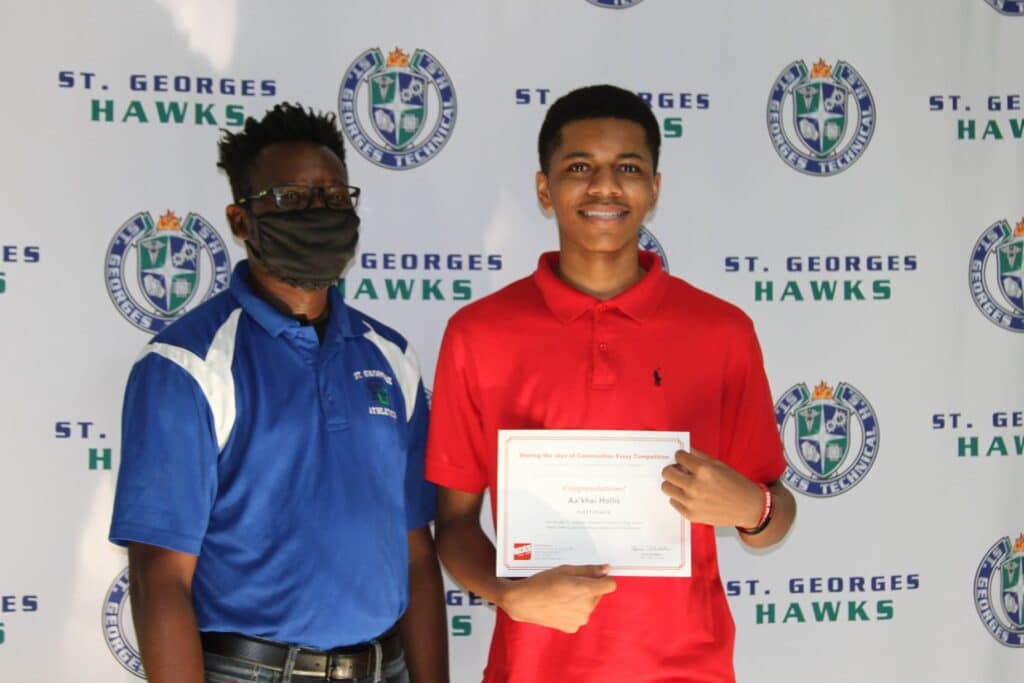 A person who has influenced my life is my shop teacher Frank Hanson at St. Georges Technical High School. He influenced my life because he taught me that I could be what I always dreamt of being, which is an orthopedic surgeon and I bet you are wondering how this has to do with carpentry. He is from Africa and he taught me how to use carpentry as an outlet for my emotions, He taught me precision in my cuts and work beforehand, he showed me how to overcome the struggles like he did. He has a non-profit called Guraba's Hands Charities in Ghana for young African females, that is what I aspire to be. I want to help people who resemble and look like me. I want to be able to help the parts of Africa who can not help themselves. I want to be able to build houses, and build them things as needed. And Mr. Hanson has equipped me with the knowledge to do so. So one person who inspired me would have to be Mr. Hanson, He has taught me how to be a better person, I wasn't always groomed and we didn't always see eye to eye, but after we talked and I actually saw that he wasn't just rooting for me he was on the same team as me. I started to take my trade seriously and now I can, when the time is right, gift  houses and decent lives to my African people. This is my joy and passion to help people and I would like to say, Thank you Mr.Hanson you have truly given me a different perspective on life and made me a better person.