The Sharing the Joys of Construction Essay Competition was created for Delaware trade and vocational high school students to shine a spotlight on the positive impact diversity has in the architecture, engineering, and construction (AEC) industry. Students wrote about individuals who have inspired them or have had a positive impact on the built environment. First place winners Aa'khai Hollis and Rocio Garduno-Castaneda won a $500 prize, runner ups Sydney Marie Luckey and Dallas Jerome Dixon received $300. Sydney would like to thank her mom and grandmom, who helped to edit and make sure she got the message just right.
Grade: 9th   School: St. Georges Technical High School
---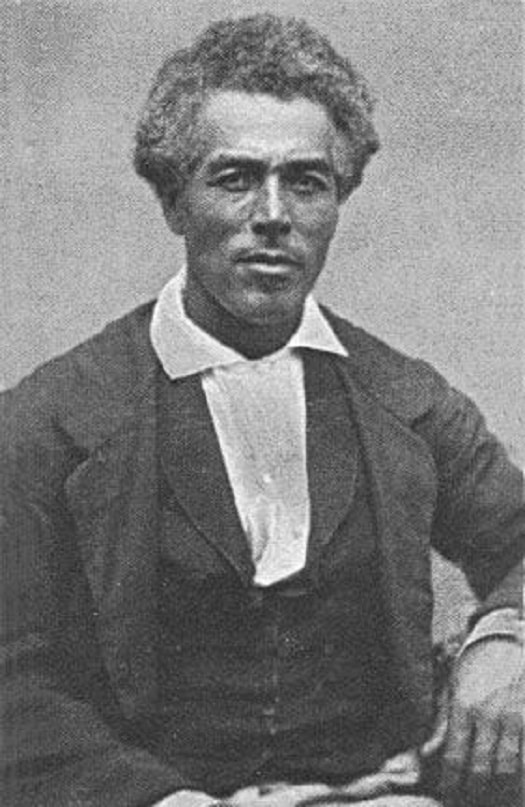 Horace King was an extraordinary African American Architect and Engineer. He specialized in building bridges throughout the South. For his talent, he was the most respected bridge builder in Georgia. He is an important part of American architecture and left an impact on everyday life.
Horace King began his life on September 8, 1807 in Chesterfield, South Carolina. Like many other African Americans, he was born into slavery. He moved with his Master John Godwin, who was a contractor of Alabama. King learned how to read and write at a young age, which was not something that happened often to slaves. In the past, teaching a slave to read was forbidden to most slave owners. This skill helped him to develop into the impressive architect and engineer that he became.
King's talent was recognized by his Master Godwin when he took charge in building the Moore's Bridge. This bridge was built over the Chattahoochee River and stretched from Georgia to Alabama. King's constructional talent convinced Godwin to give him supervision over the company. Eventually, Godwin let King travel throughout the South to continue building bridges including the Oconee Bridge in Georgia and the Tombigbee Bridge in Mississippi. He was eventually freed and obtained his own construction business.
King married an African American woman named Frances Thomas in 1839. Together they had five children, one girl and four boys. Their names are Marshal Ney, Washington W., John Thomas, George, and Annie Elizabeth King. In 1872 the family moved to LaGrange, Georgia. The sons upheld their father's legacy by assisting him during construction processes.
After the death of his first wife, King remarried Sarah James Jones Mcmanus. During his years with Sarah which marked the end of the Civil War; King began to work on repairing bridges and other structures. He then later passed down the business to his son John Thomas King. Horace King died in LaGrange, Georgia on May 28, 1885. Most of King's bridges were destroyed during the Civil war, but the Big Red Oak Creek Covered Bridge in Georgia is still standing till this day.
In 2017 an artist from Philadelphia named Roberto Luego repainted a century vase with the images of both Horace King and Alma Thomas (an artist and teacher). The vase was originally designed with old century American history along with negative images. Luego gave this refurbished vase a new meaning and a positive look on America's black history.
Horace King is an inspiration to people of all ages and race. His story demonstrates that anything is possible even in the toughest conditions. King began as an oppressed, enslaved, person and turned into a free, successful African American. It is incredible how he rose through the struggles of being a slave/black man in the 1800s. In the 1800s African Americans were abused and hated for being who they are. He was able to rise through all the mental and physical abuse to become an astonishing architect and engineer. Horace King's legend will live on to educate, influence, and inspire others.