When the Capital School District began envisioning what would become the largest state-funded school project in the State of Delaware's history, they had two seemingly counter-intuitive goals: replace Dover High School with a bigger school, and one that costs less to operate. As Construction Manager, EDiS Company was responsible for seeing those goals through. The results – astounding.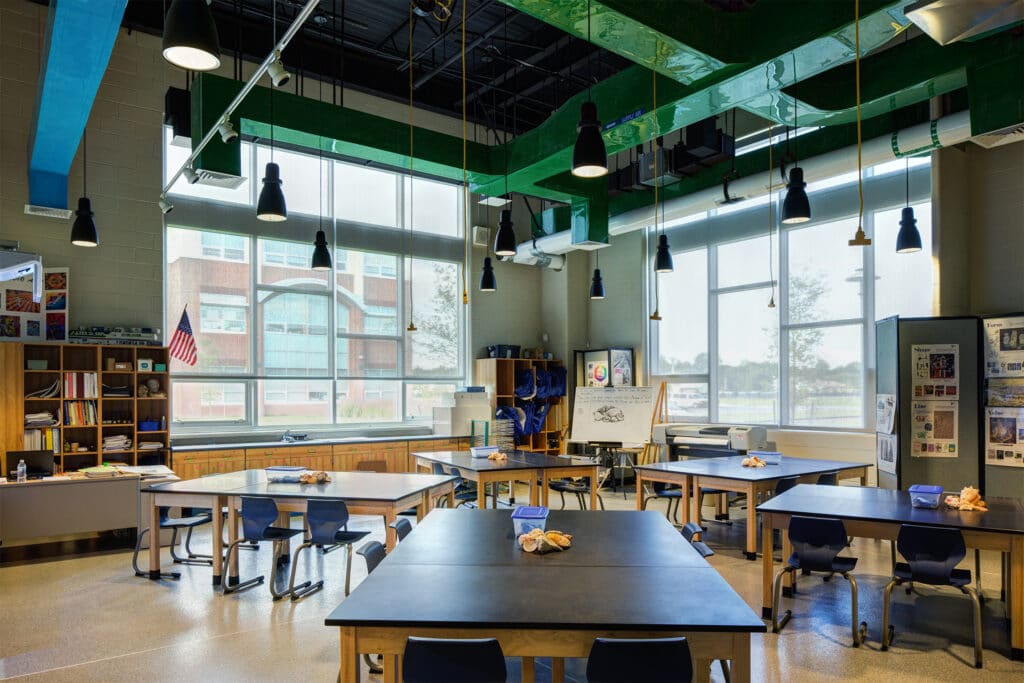 The square footage of the new high school was an increase of almost 100,000 SF – 1.5 times the size of the original school building – yet the first year's energy costs were $133,625 less in the new space. The second year's costs dropped even lower – down 39% from the old building.
So how did we do it?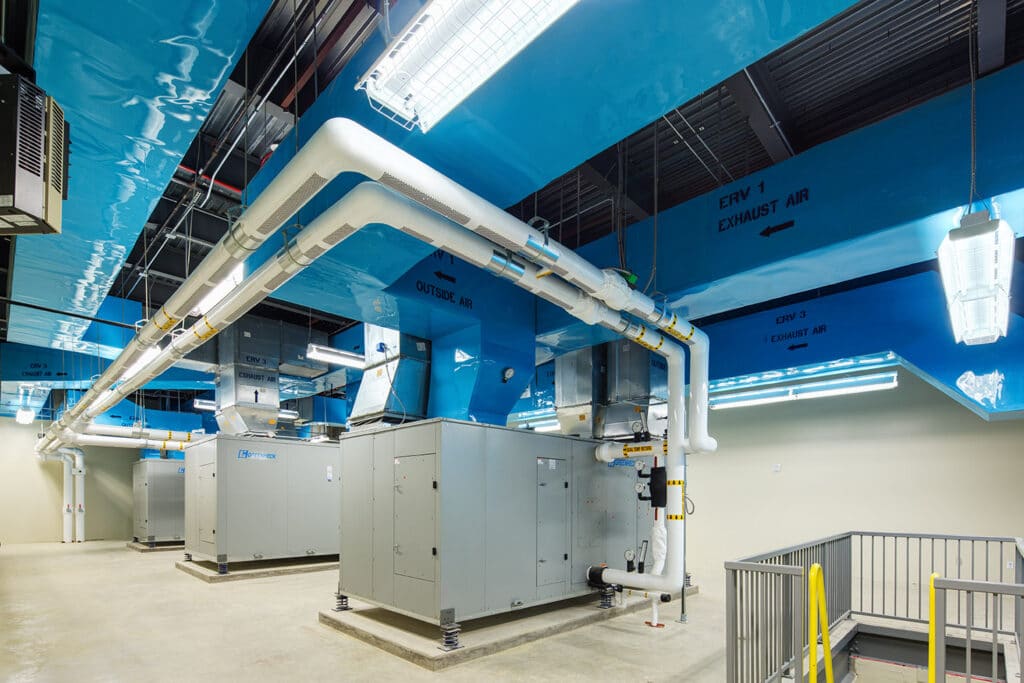 Sustainability, environmental sensitivity, and energy optimization were all top of mind for EDiS and the Dover High School design team. The EDiS team worked closely with ABHA Architects, Gipe Associates, and the other project designers to maximize the operations of the building. The school was designed with LEED certification in mind, and incorporated state-of-the-art energy management techniques to allow for the larger building but decreased energy spending.
One of the more remarkable green features: a geothermal system that, at the time it was built, was the largest ever-built inDelaware. With 660 wells, the system was designed to expand for upon growth of the school building.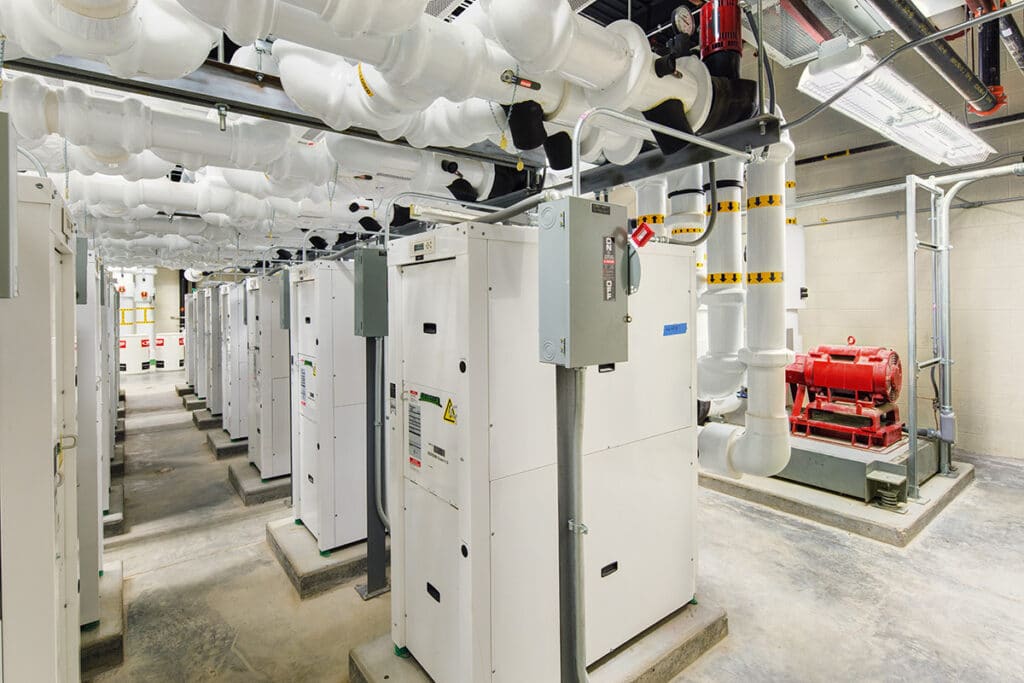 Almost as important to the energy cost savings as the excellent design and construction is the operations of the building's systems. Capital School District's staff were involved with EDiS during the construction phase, attending Contractor Coordination Meetings and Progress Meetings, getting an understanding of the systems as they were built. EDiS' MEP team then trained the District's maintenance staff on optimal operations of the systems, and worked with a third-party commissioning agent to ensure a successful launch.