Two major EDiS projects in the City of Wilmington are not only providing new and improved assets to residents and visitors, they are providing some much-needed public art and culture as well.
Rodney Square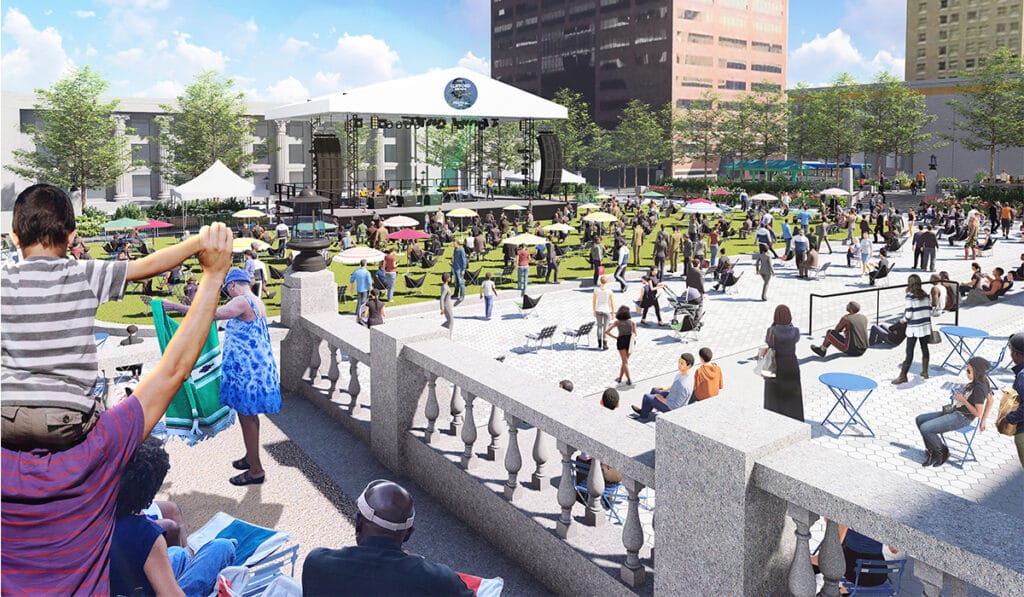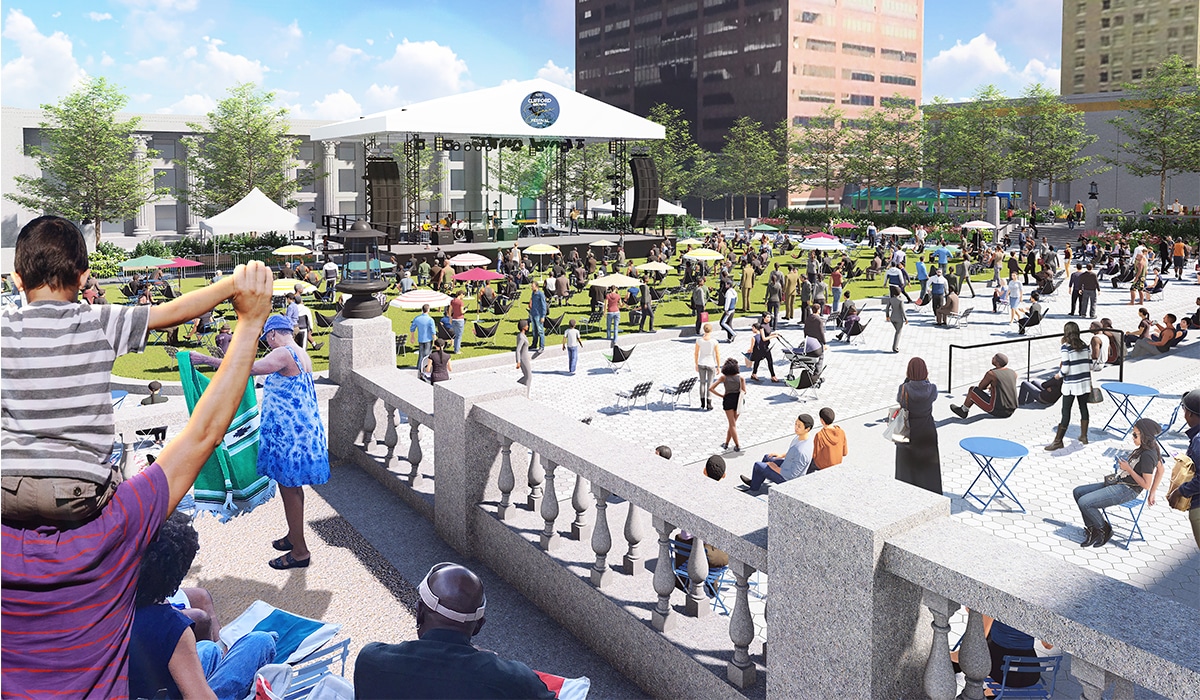 Working for the Rodney Square Conservancy, EDiS is wrapping up the first phases of the revitalization of Rodney Square. This project was originally inspired by the "City Beautiful Movement" of the early 20th century, a movement to introduce more beauty into the urban landscape. Once again with this newest chapter for Rodney Square, public art will be getting a spotlight later this year. Student-created artwork showcasing the history of the square will be featured in displays during the course of the year. This is just one of the many planned programs to re-activate the original intent of the Square, returning it to a place of community, wellness, and beauty.
The Wilmington Transit Center (WTC)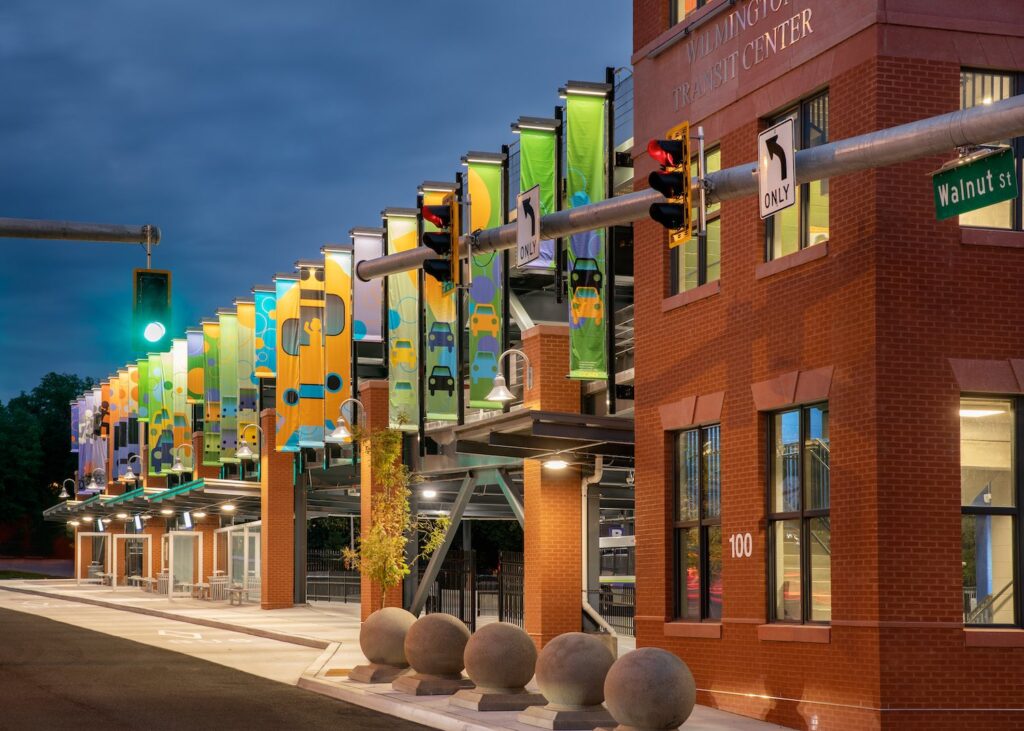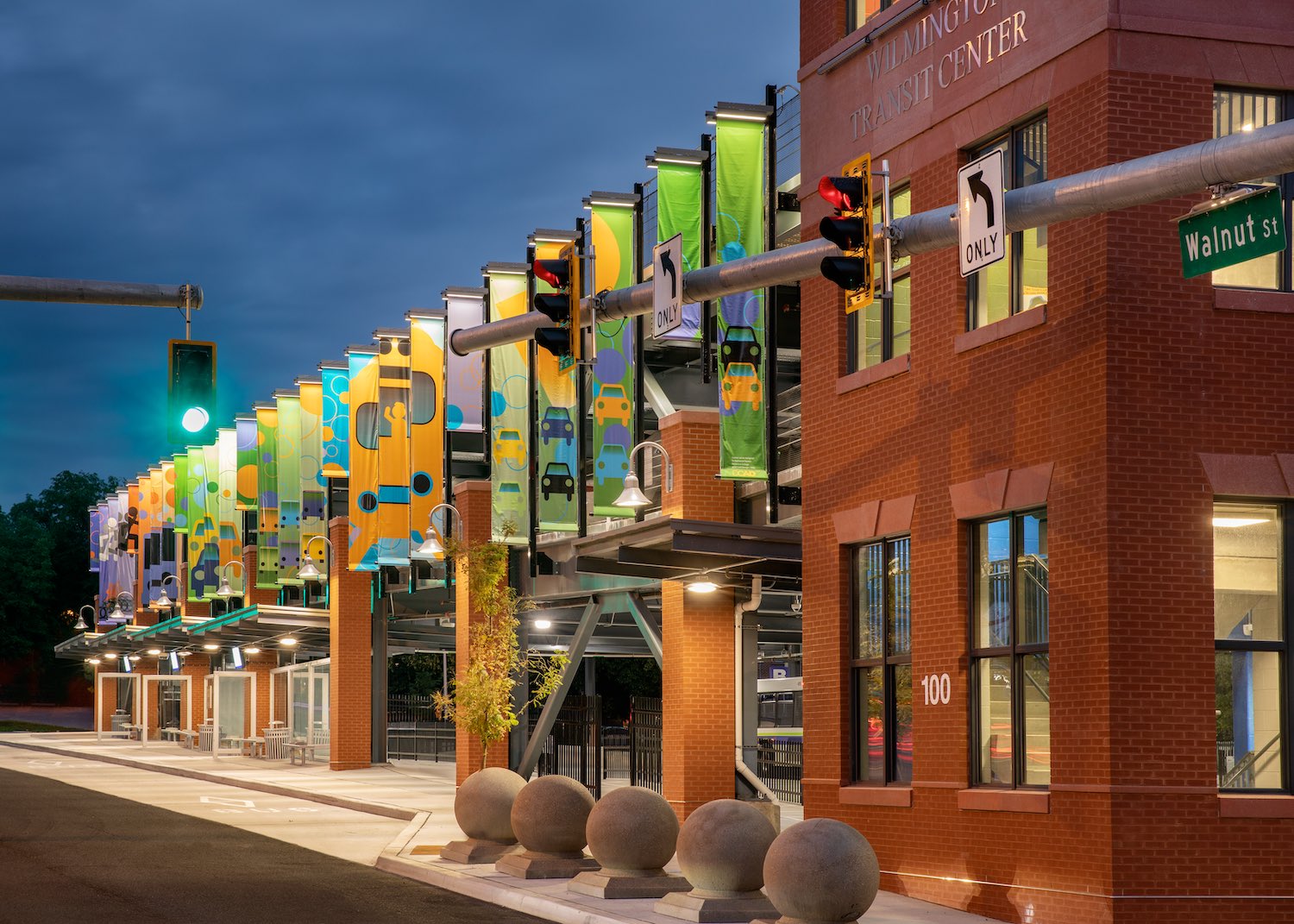 The WTC is more than just a transit hub – it is a piece of the welcome that visitors to Wilmington receive when coming in via train. As such, the P3 development team that saw the WTC to completion wanted to find ways to make the WTC a part of the community, versus just a means of servicing it. To that end, an art contest was held among Delaware College of Art and Design (DCCAD) students to design a series of banners that would adorn the building façade along Walnut Street. DCAD student Nathanial Rambo's design was chosen as the winner. There are 26 banners in total, all of which have their own unique design. Yet another example of how EDiS-built projects give back to the community, in addition to serving its needs.
Wilmington is grateful for the new, modern, convenient transit center that sits within the City's multi-modal transportation hub. This facility is in line with what we are building in Wilmington, a city for the future but one that meets the needs of today. – Mayor Mike Purzycki