Every year, the EDiS family takes a step back from their familial ties for a softball game that rocks the very foundation of our company. Friends, family, enemies, and coworkers alike gather from far and wide to see the spectacle. If you're not on the field pouring your heart out, you're on the bleachers cheering on those brave enough to take up the challenge. Men, women, and children of all ages stepped up for their chance at glory…. and this time around, there was only room for one teams ascension. With stomachs full from the food truck and provided refreshments, everyone there would both laugh and cry. Laugh for the incredibly good time put on by Employee Engagement Coordinator Kate 'The Spade' Wade and Metal Building Specialist Kenny 'DJ Boom' Milewski, and cry for those that would fall that day.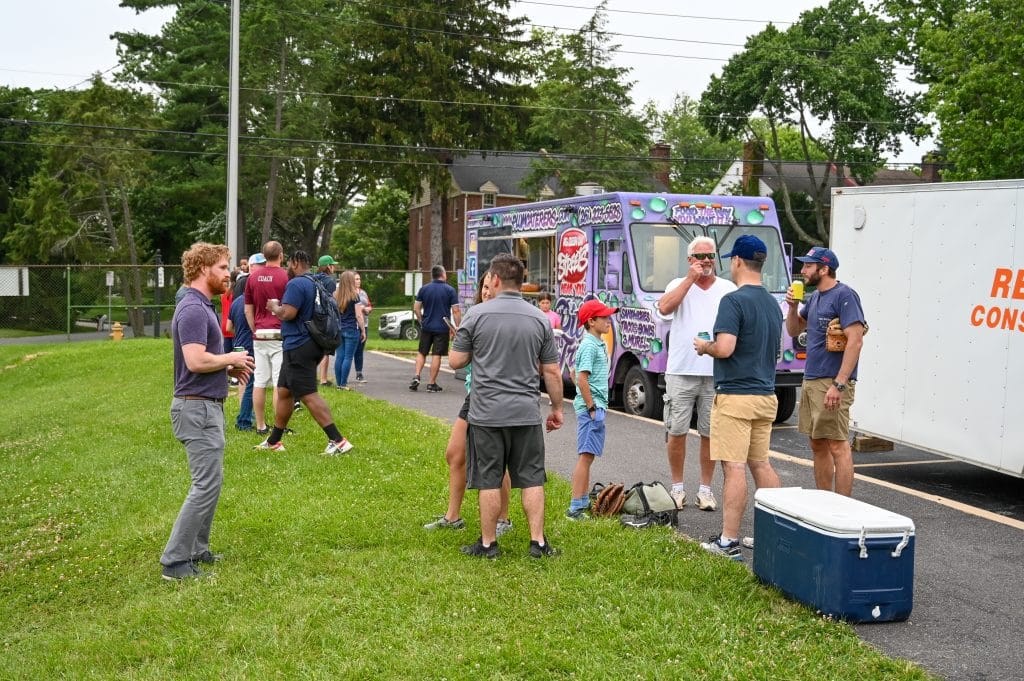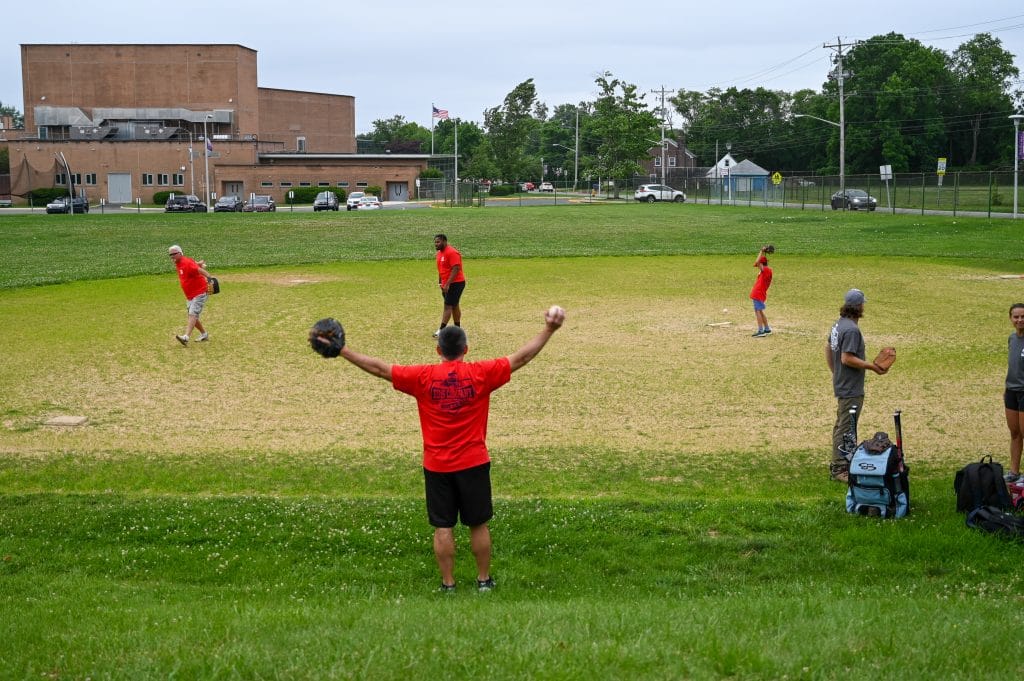 A Rivalry for the Ages
As if right out of a movie, with the retirement of long term captain Jerry 'The Don' Doherty and veteran slugger Mike 'Legend' Freda choosing to take a step down from his normal role, the stage was set for family members to clash. Taking up the helm was Executive Vice President and revered softball professional Andrew 'A3' DiSabatino. Andrew knew his reputation was on the line, and across from him stood a familiar foe, one who could bring a loss right to his front door. Project Manager Adam 'The Hunter' DiSabatino, filled with youth and fire, knew that he could bring home the bacon if his team's strategy panned out. Utilizing a fair and random method of picking teams by the 1-2-1-2 way, this year would end in tragedy.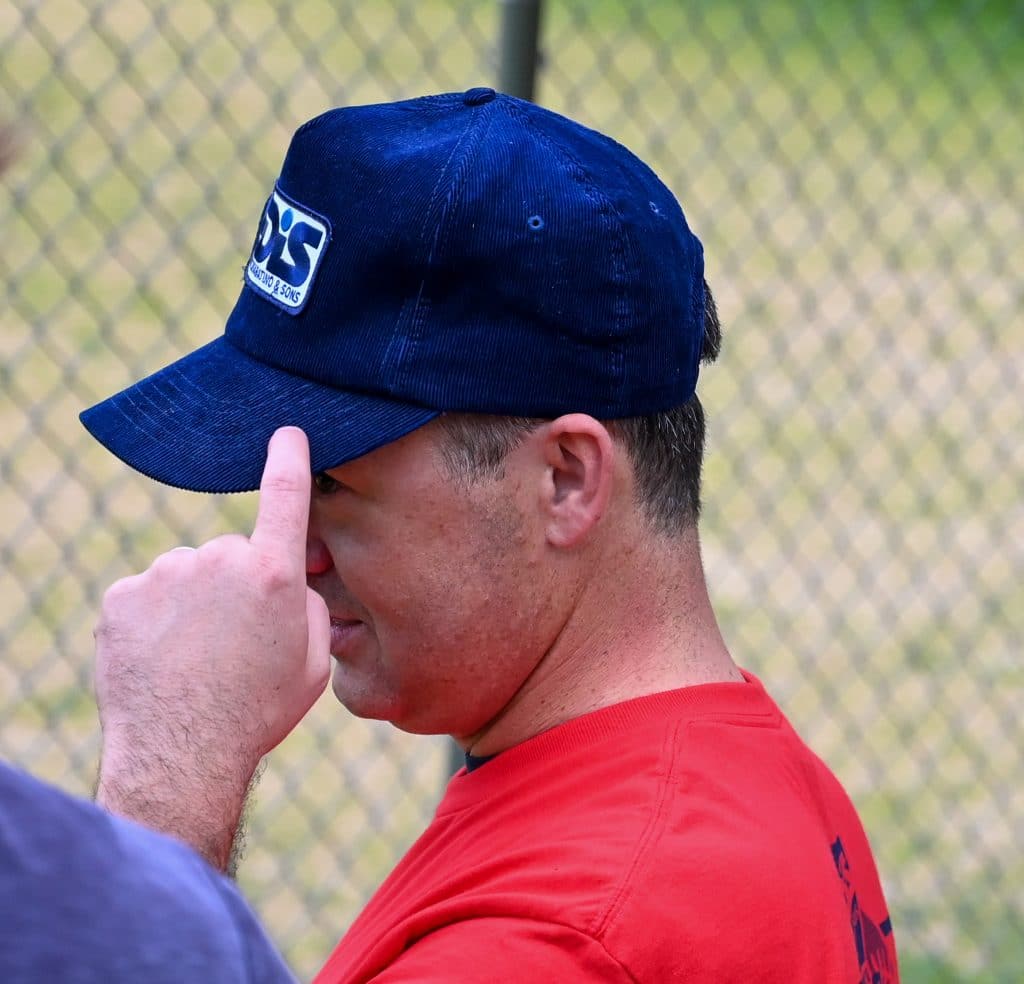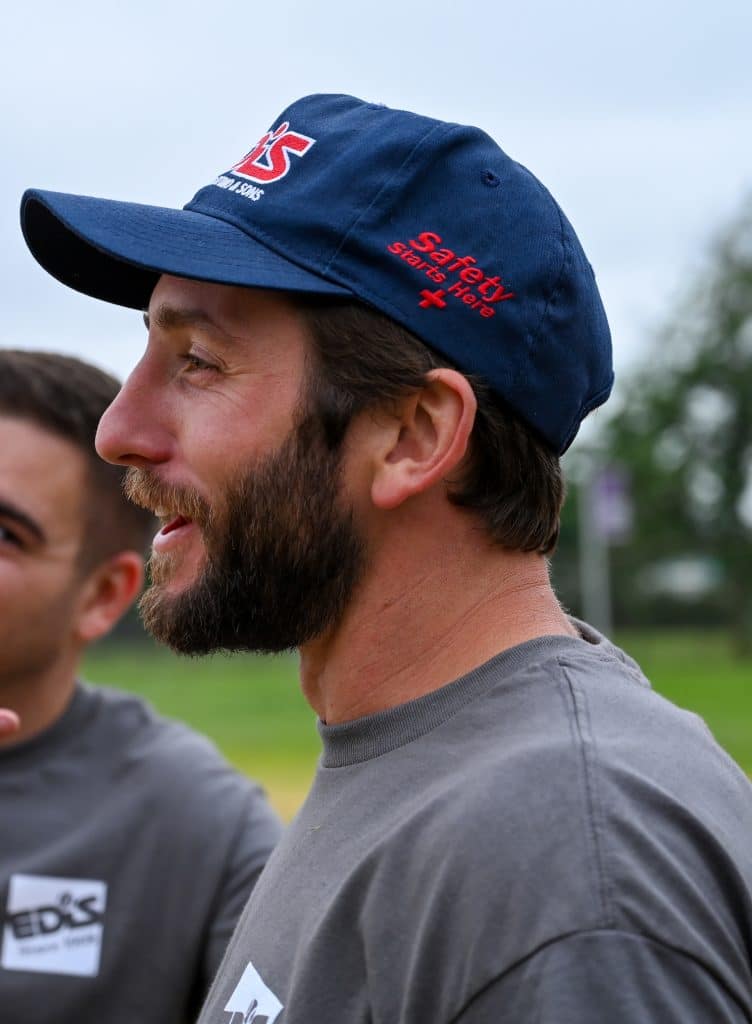 Andrew 'A3' DiSabatino (left), Adam 'The Hunter' DiSabatino (right)
The Gathering of Champions
Adam's Gray Team looked nervously around, immediately recognizing the trap they had been led into. Was it a cruel trick of lady luck? A folly of fate? A miscalculation? Or was it sabotage from the tricksy Red Team, set in place from the start by the strategic genius of Andrew? We'll never truly know, but the team that stood across from the Gray's was beyond any normal workplace softball squad. With almost no child players, strengthened with two former actual softball players, bolstered by a literal fitness professional, and rearing with EDiS' fastest and strongest players, it was little wonder Gray Team looked to fill their ranks with those arriving late. Last minute Gray additions of Director of BIM/VDC Chris 'Cowboy' Donahue and BIM Technician Carey 'The Wiz' Bradley attempted to even the odds. Affectionally named the Red Rhinos and Gray Bunnies by Director of Marketing & Business Development Laura Johnson's 7-year old daughter, Charlie, the teams stood at the ready, a clash of epic proportions was eminent.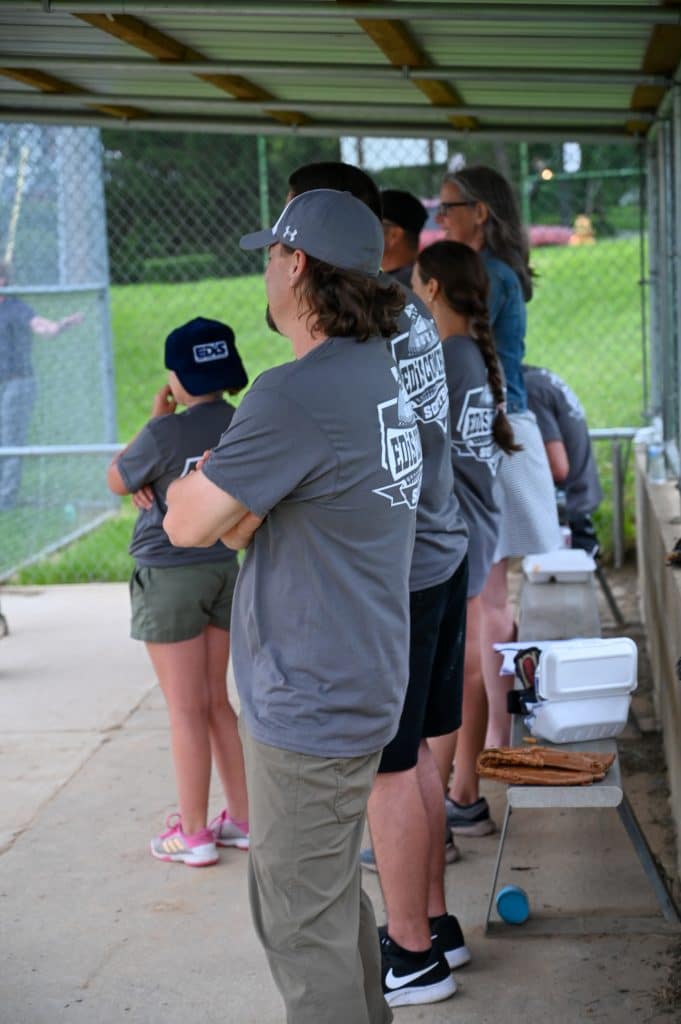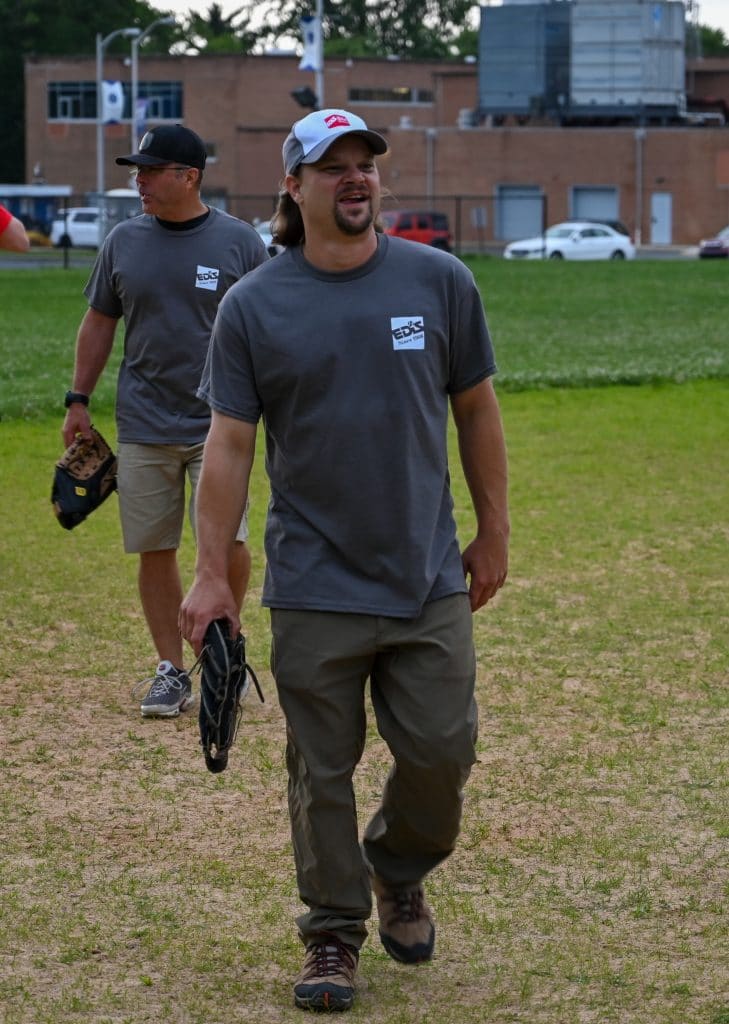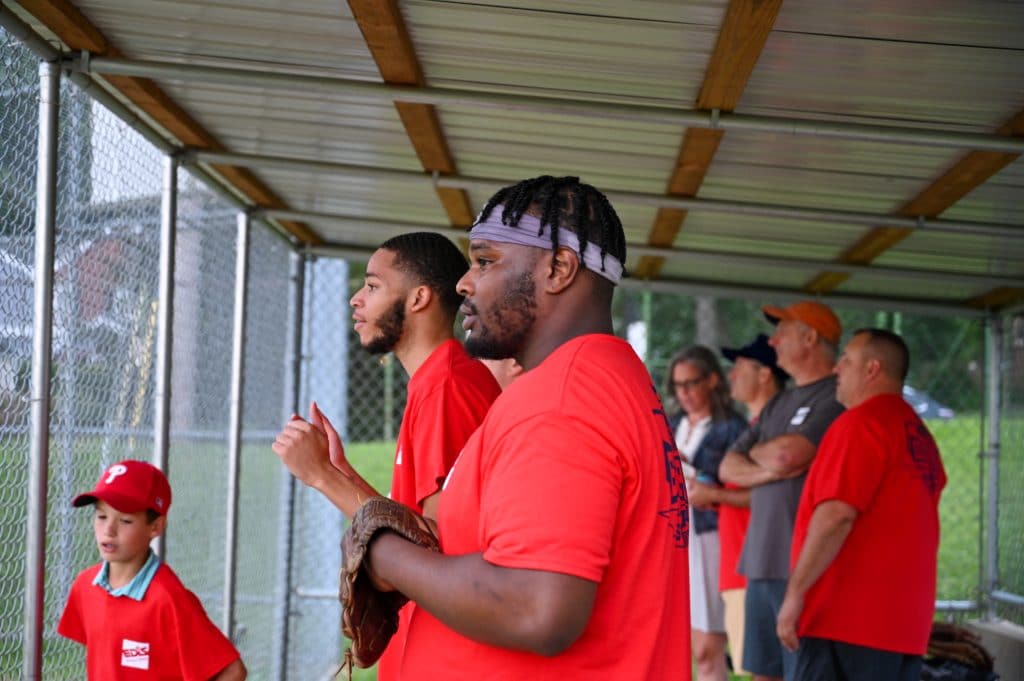 Upper right photo: Chris 'Cowboy' Donahue (left), Carey 'The Wiz' Bradley (right)
The Wipeout of 2022
Dark and gloomy clouds covered the field in shadow, perhaps a warning of things to come. The Gray Bunnies strategy was clear, utilize the light and medium hitters first, finish strong with the few pros on hand, and hope the rotation held up. A light breeze lazily rushed through Cab Calloway High School's softball field, all was quiet, and then, it wasn't. With a mighty roar, veteran Superintendent and long term pitcher Chris 'The Hammer' Dolbow proclaimed "play ball!" Right out of the gate, three outs greeted the Bunnies. The Rhinos took an immediate lead thereafter, 4-0, with powerful first year newcomers Project Engineer Deonta 'Big Bang' Martin and Estimating Intern Josh 'The Rock' Patrick knocking it out of the park. Another inning, another 3 outs for the Bunnies. Next up to the plate was the man himself, ex-softball player BIM Technician Roger 'Laser' Breeding, whose hits went so far it was shortly dubbed illegal, and virtually the Red's first out. Another inning, 8-0, and then… a miracle. Project Engineer Jacqueline 'Swift' DiSabatino's heroic efforts saw that this game was no shutout with a score of 8-1! And so, the game continued in a similar manner. The closest score, 10-4, almost saw a rally from the battered Bunnies.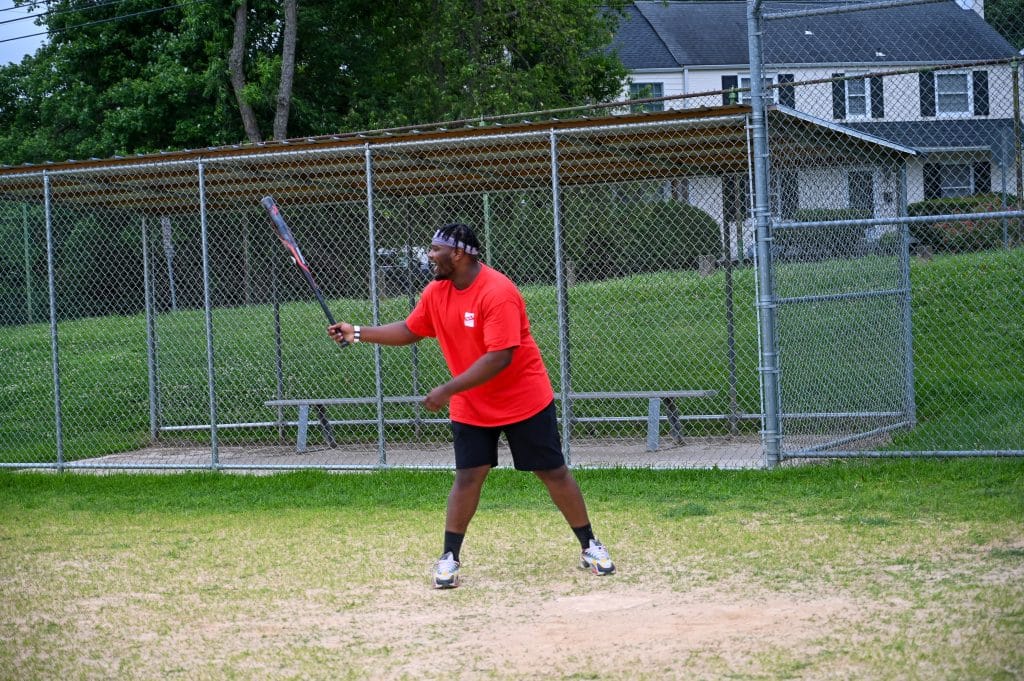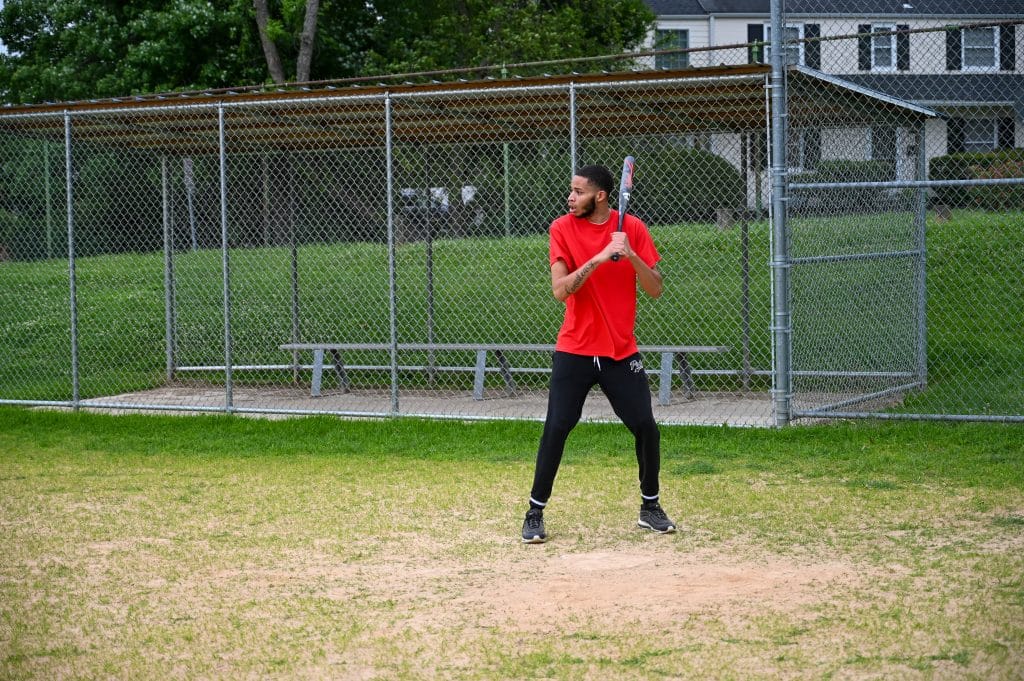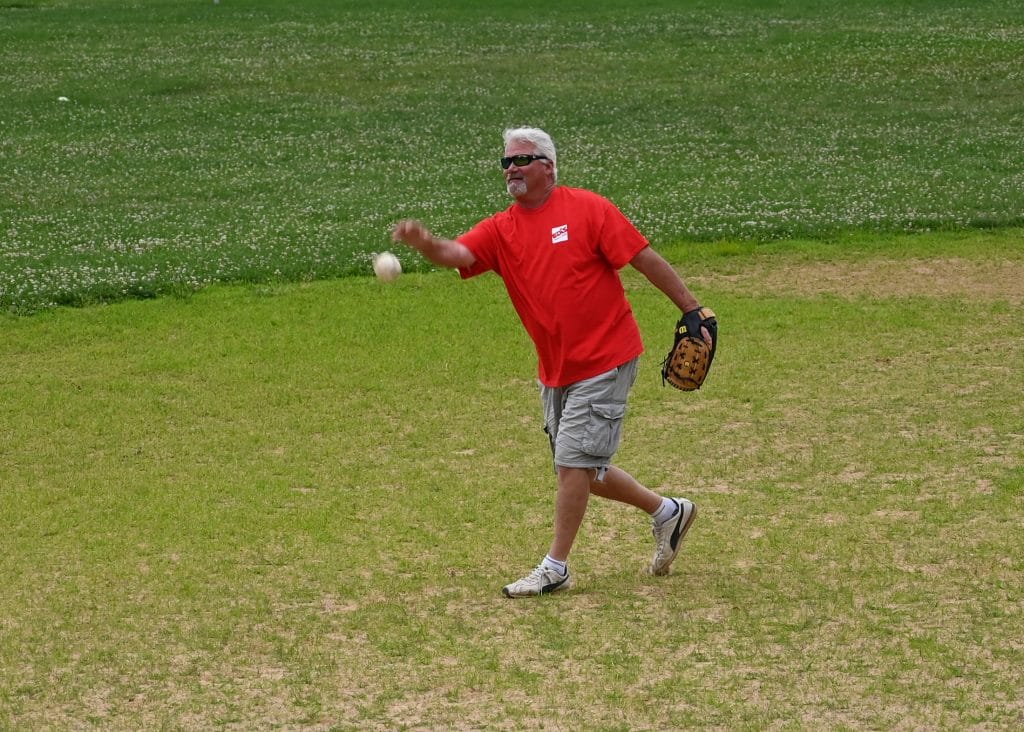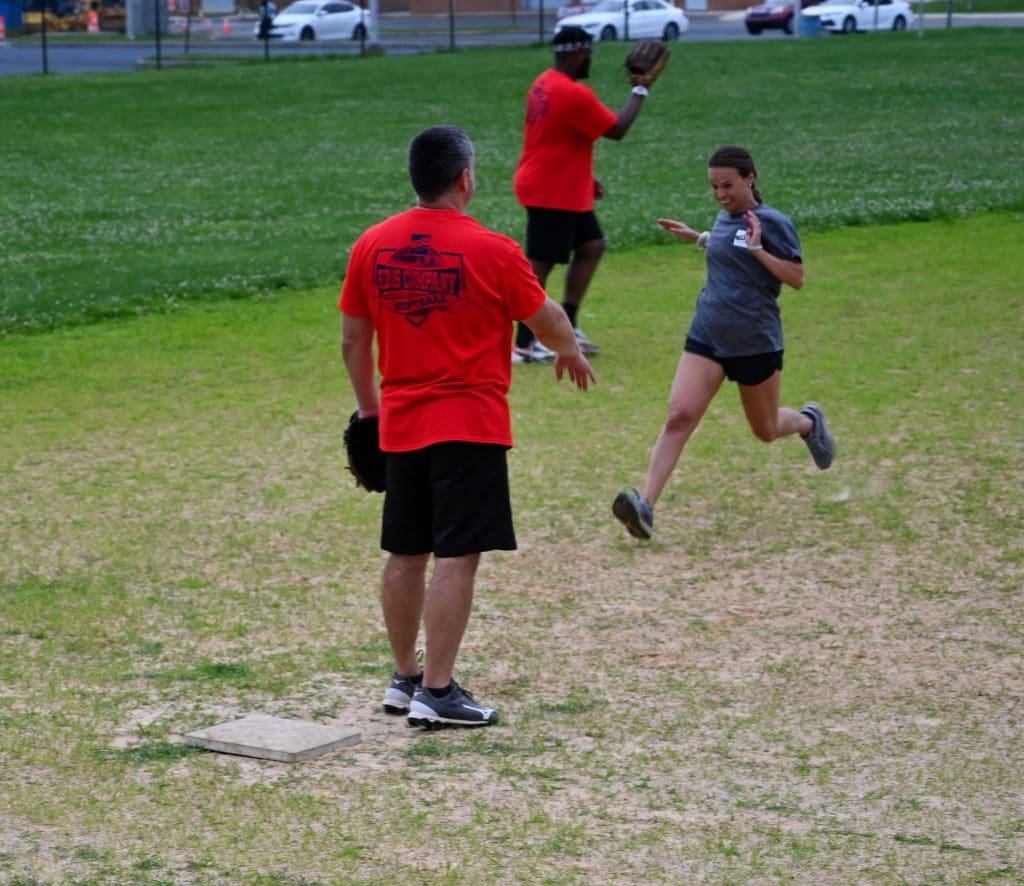 Upper left: Josh 'The Rock' Patrick Upper right: Deonta 'Big Bang' Martin Bottom left: Chris 'The Hammer' Dolbow Bottom right: Jacqueline 'Swift' DiSabatino
Peace, Fun, and Camaraderie
With a final score of 16-5, Rhinos and Bunnies alike shook hands, bringing an end to a blowout for the ages. The EDiS family was glad to be out and about, enjoying the entertainment and weather with friends. All was in good fun after all, that is… until next year's revenge game.
Signed, a totally non-bias sports reporter who happened to be picked Gray that day.