On August 7, 2020, a single tornado cut a record 29-mile swath of damage through Delaware as Tropical Storm Isaias ravaged the East Coast with high winds and heavy rains. With a wind speed of 105 mph and a maximum path width of 200 yards, the tornado snapped trees, damaged housing, and ruined buildings as it moved north. Summit Aviation, an industry leader for aircraft maintenance, repair, modifications, and sales/leasing, was one of the many businesses hit hard by the storm. The storm caused roof and wall damage to Hangar 6, Hangar 8, the paint hangar, and the cold storage building nearby.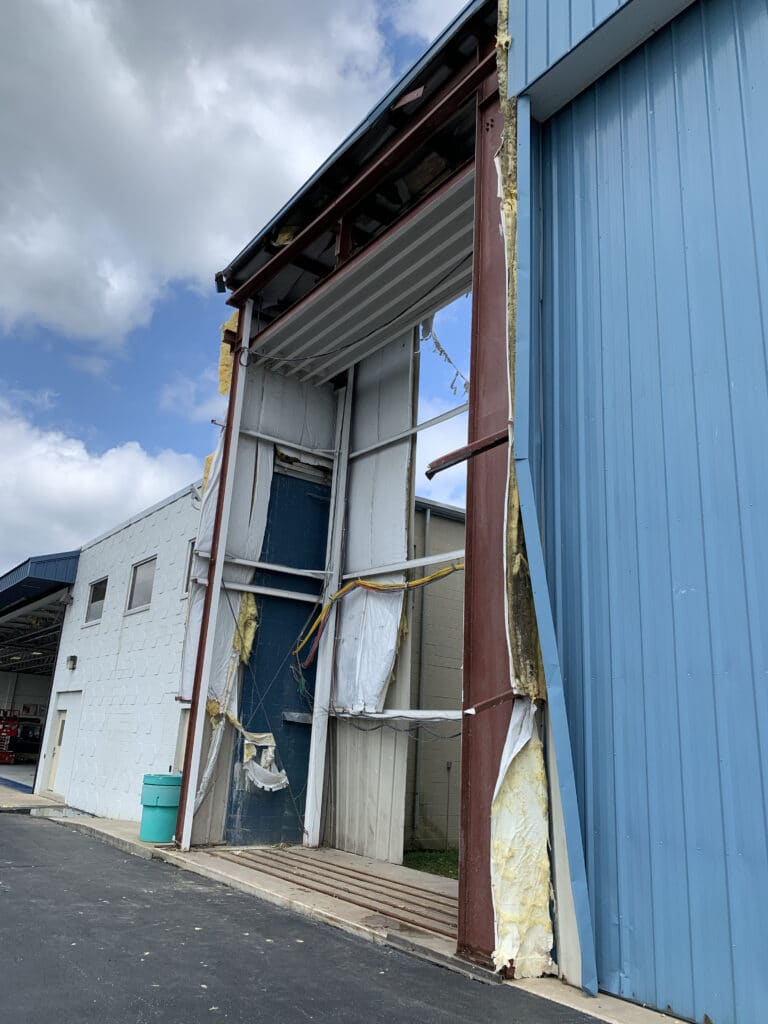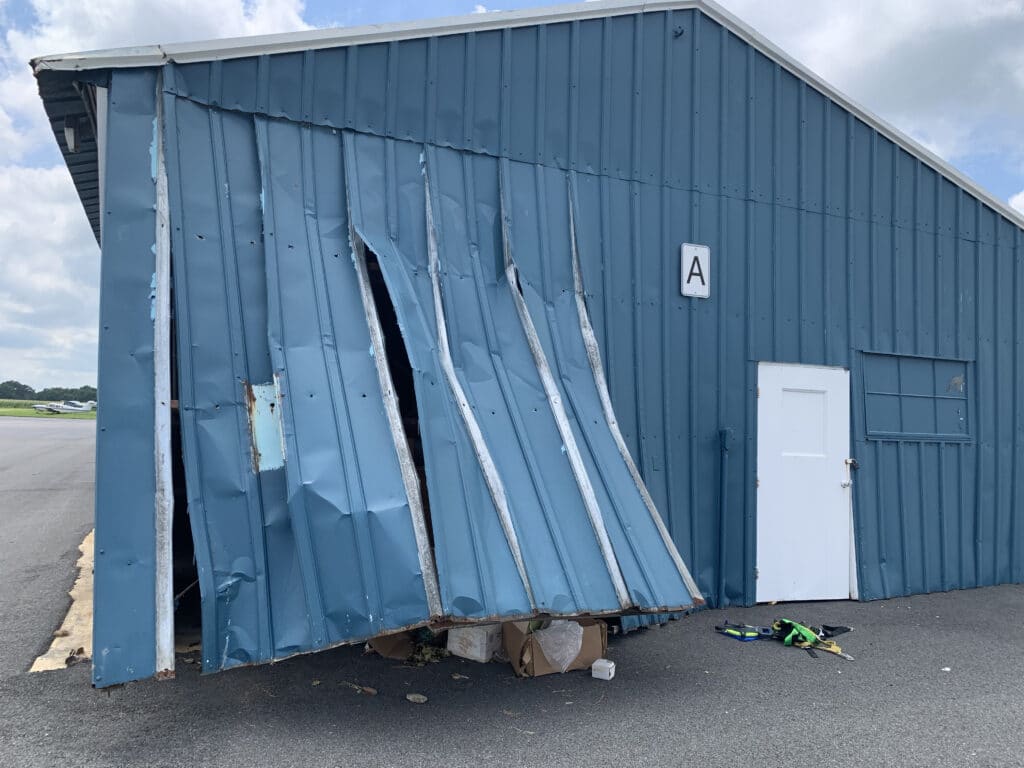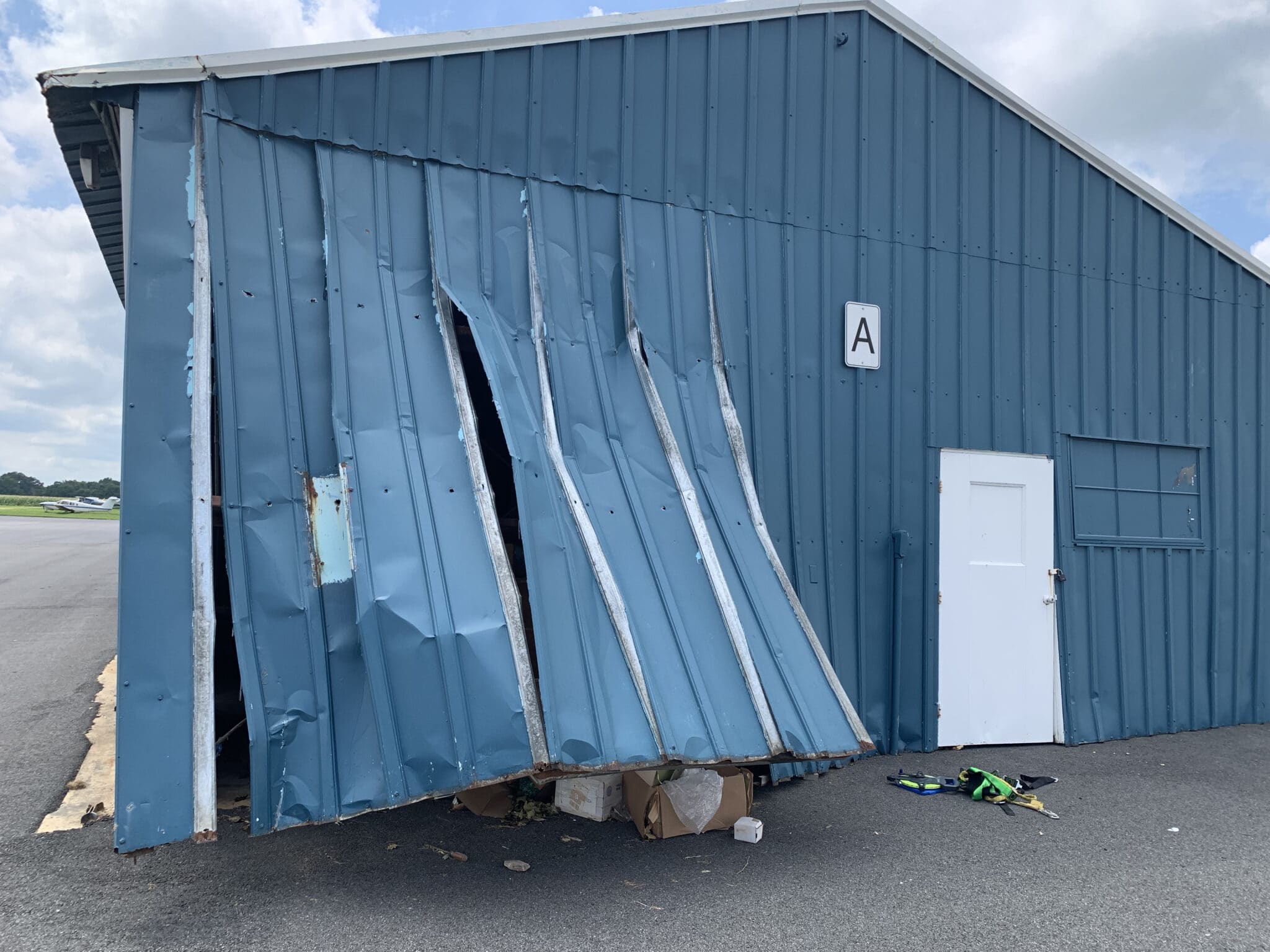 Having built all of these structures in 2010 except Hangar 6, EDiS Building Systems (EBS) Solutions' Division Manager Chuck Aungst checked in with his client to see how they had fared in the storm, and to ask how he could help. By August 8 the first site survey was completed, by August 10 the final survey was performed. The EBS team used a weathering tarp to temporarily cover both the paint hangar and cold storage building to protect the damaged roof from additional bad weather. With the smaller structures secured temporarily, they turned to the hangars.
We brought the full EBS package: Butler materials, labor, supervision, and safety to this job. The speed of work, product knowledge, and expertise provided allowed us to quickly expedite the process. This was a smooth job from start to finish. – EBS Division Manager Chuck Aungst
The scope of the hangar projects included demolition of the damaged roof and wall panels and insulation additions as needed. A new Butler Manufacturing MR24 roof and new Butler shadow wall panels were installed in less than four weeks time. This included matching as closely as possible the only non-Butler building, Hangar 6, with the other buildings in terms of materials used.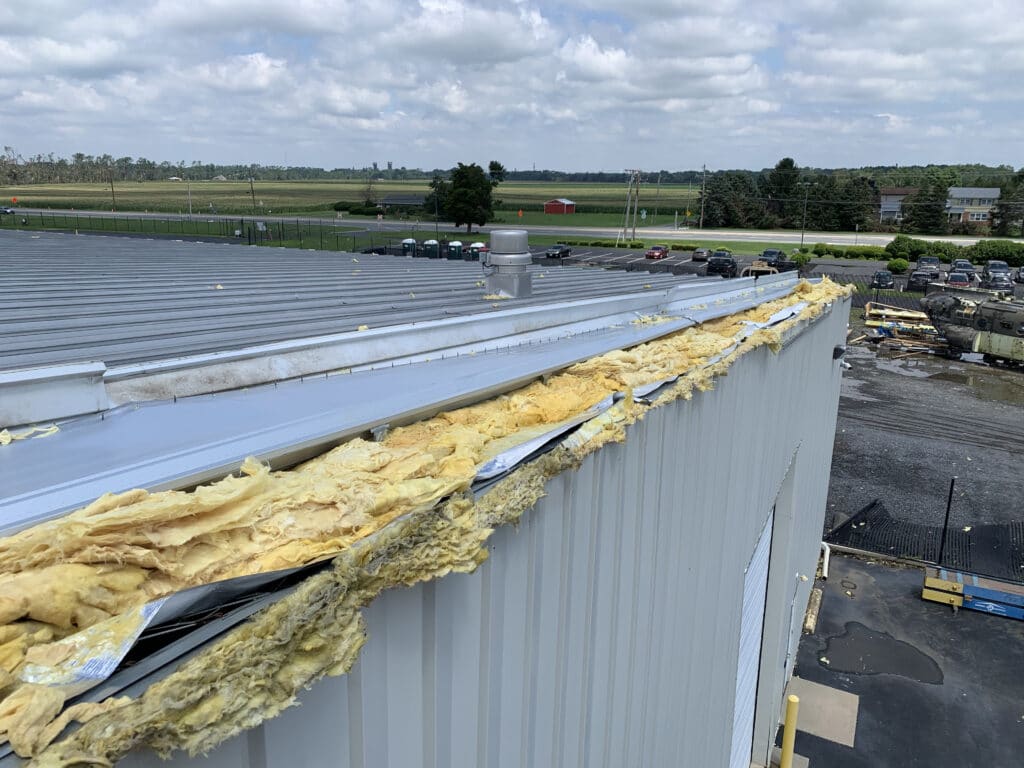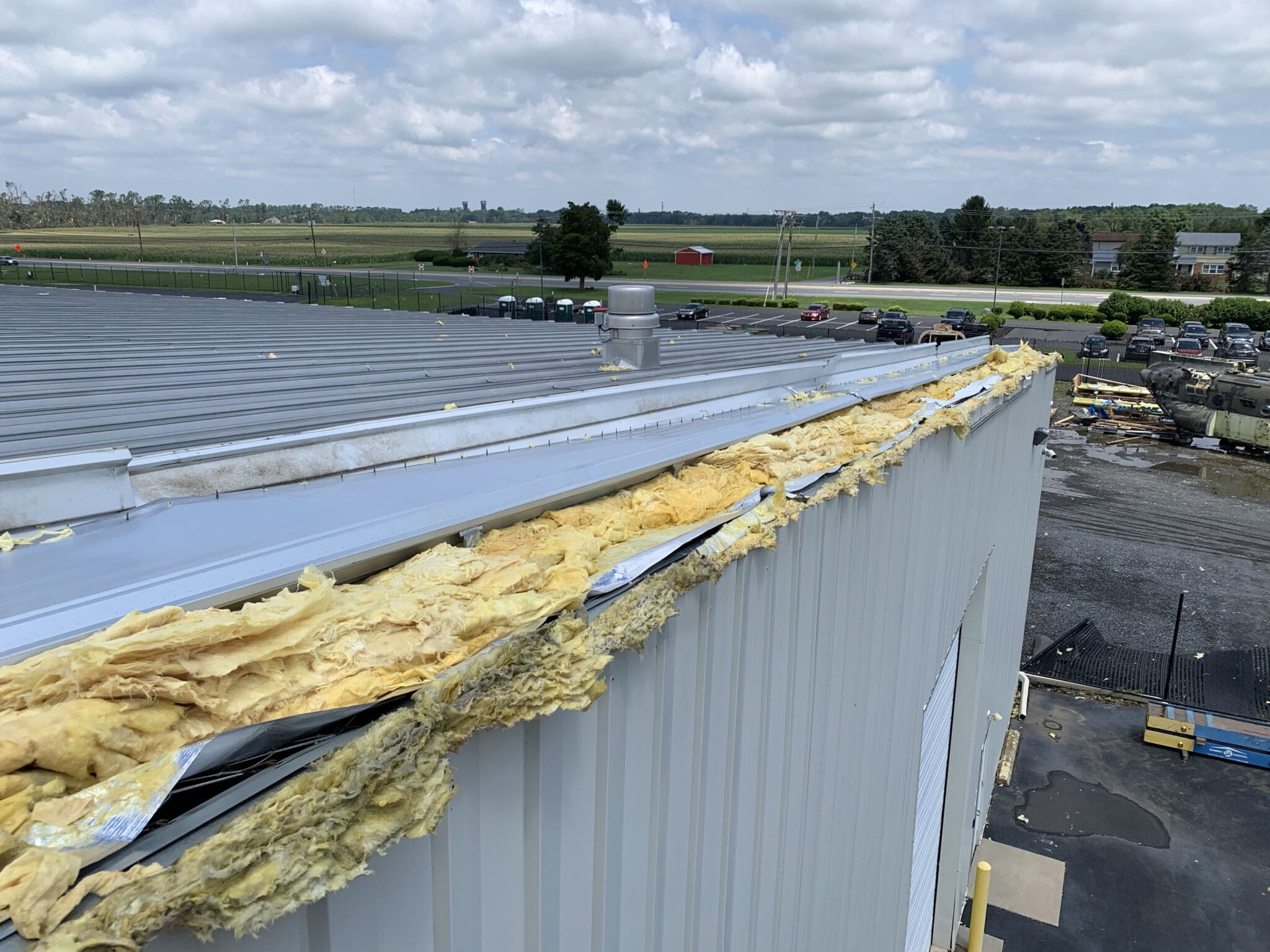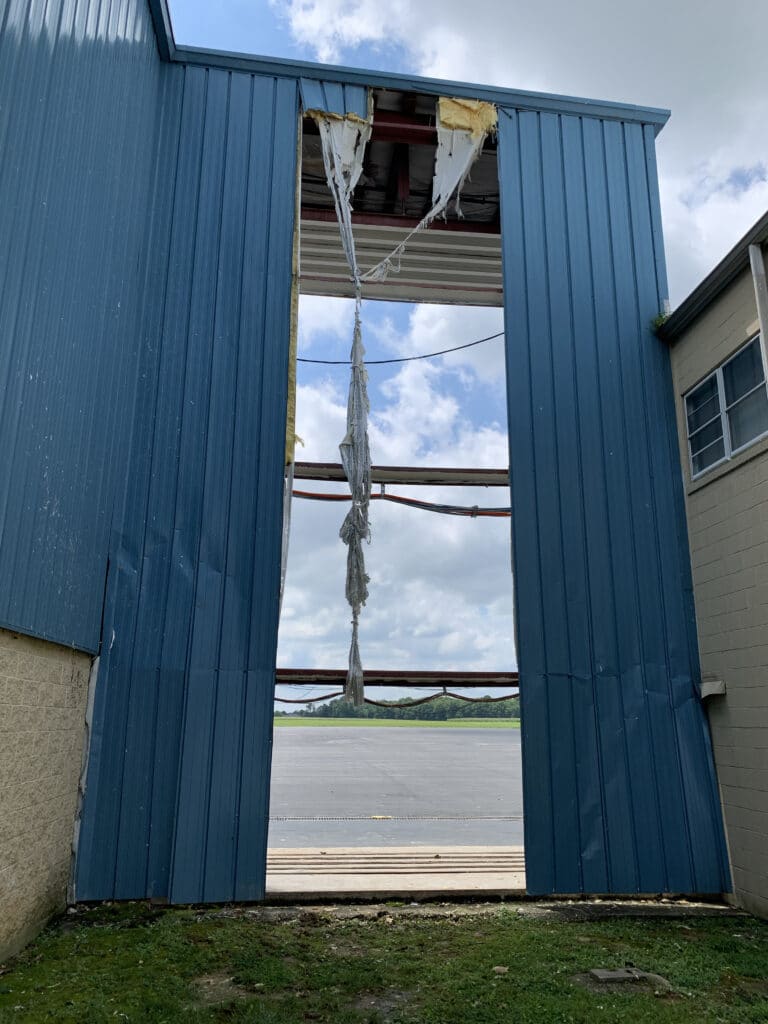 As an additional challenge, Summit Aviation had to remain in operation during this repair project. Construction materials and large-scale equipment transport could not interfere with flight logistics and operations. Chuck and his team coordinated with Summit Aviation Facility Manager Hugh Dolan to see that flight patterns and aviation repairs were not interrupted during the entire length of the project. Together, EDiS and Summit Aviation saw another project to completion when all four buildings stood sturdy once again.