To Give Tribute to our Veterans and to Honor those that made the Ultimate Sacrifice. Here is what I wrote in my journal while deployed to Afghanistan in 2007. God Bless our Troops and God Bless America.
7 Jul 07
It is 0415 and only my 2nd day at Bagram Airfield in Afghanistan. The air is cool and there is a slight breeze blowing from the northwest. There is a glow behind the mountains to the East as the sun is about to rise. We stand there waiting for the announcement which we know will come, but hope never does. The time to report was 0430 but there was no 1 hour warning.
So we wait – we talk about the weather and the mountains and about our families. We look around and there are other Soldiers just like us waiting. Under other circumstances you would hear complaints and bitchin' just as Soldiers do. But not here; not now! Then the announcement comes and calls all available personnel to Disney Drive.
More and more Soldiers gather. As we stand there other people pass by just starting their day; a jogger runs through the crowd. Another announcement comes "All available personnel report to Disney Drive." Our Soldiers have been there since 0415. Around 0515 we start lining up along Disney Drive at the intersection of Four Corners.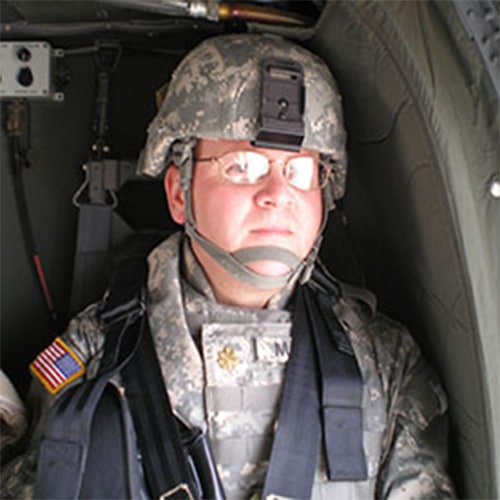 You stand there at parade rest and the mood is subdued. Then as if dominoes started to reverse themselves and stand up, everyone comes to attention. Everyone knows what to do without being ordered to attention. Out of the corner of your eye you see the lead vehicle with its flashing lights. Then as before Soldiers come to present arms as the procession approaches their location. You stand their saluting and hoping there is only 1 flag draped casket, but this time there are 3 caskets.
You silently pray for these Soldiers, Airmen, Sailors, or Marines in the caskets and say another prayer for their families. As the procession turns the corner toward the airfield you come to order arms. The dominoes start to fall again as everyone disperses, heading off to duty.
It is a moment you will never forget. It is a moment you hope for the sake of ALL service members, never happens again. God bless those that have made the ultimate sacrifice & God Bless America.