The American Legion was chartered by Congress in 1919 as a patriotic veterans' organization. Focusing on service to veterans, service members, and communities, the Legion evolved from a group of war-weary veterans of World War I into one of the most influential nonprofit groups in the United States. They established buildings called Posts, designed as a gathering place that provides personal assistance, cash grants, donated goods, disaster relief, labor, networking, volunteerism, and advocacy for veterans. Today, membership stands at nearly two million in more than 13,000 Posts worldwide. The Posts are organized into 55 departments: one each for the 50 states, along with the District of Columbia, Puerto Rico, France, Mexico, and the Philippines.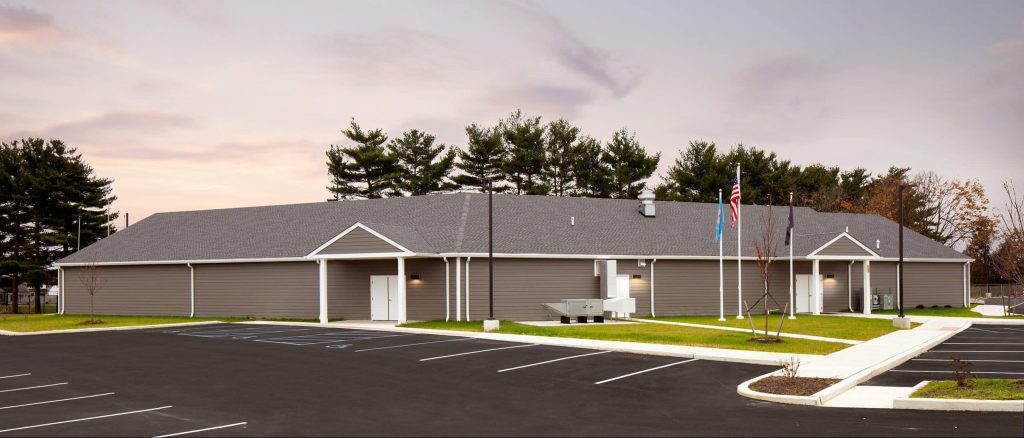 As strong supporters of the US Military and its veterans, EDiS Company was honored to construct a new Post in Delaware, the American Legion Joseph B. Stahl Memorial Post 30. The Stahl Post was formed in 1950 at 3 East Jackson Avenue in Wilmington; the new Post home sits down the street at 156A North DuPont Highway. It is located directly in front of the former American Legion Baseball Field, now known as Wilson Baseball Field at the Jim Sherman Sr. Stadium. Although the field is now owned and operated by Wilmington University, the American Legion still holds summer ball leagues there. For more than 70 years members of Stahl Post 30 have wanted their Post at the field – that dream is now a reality.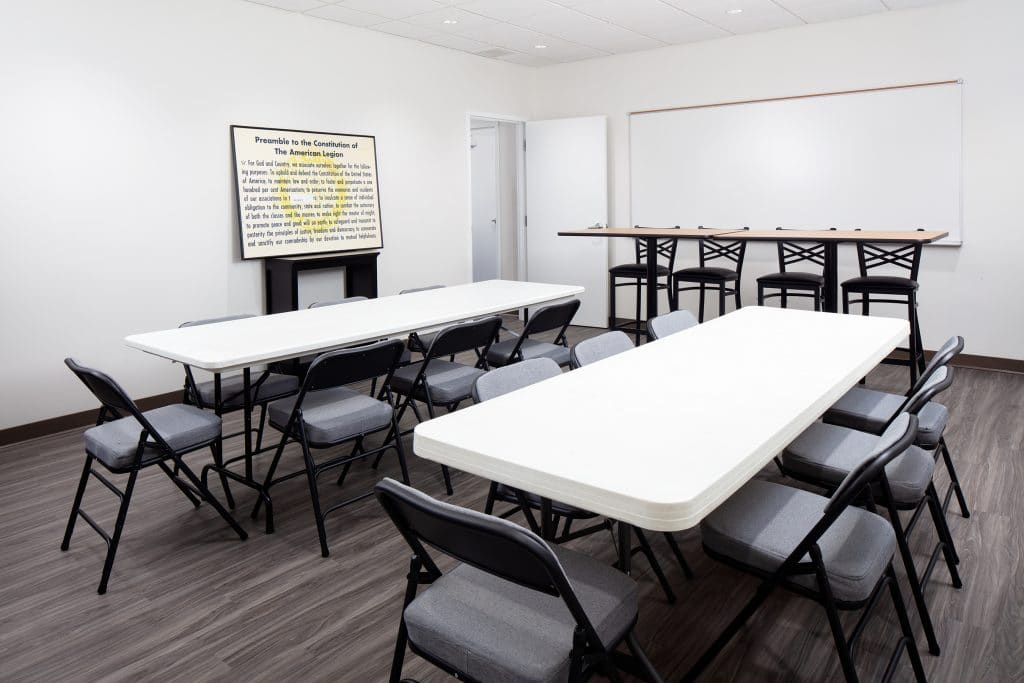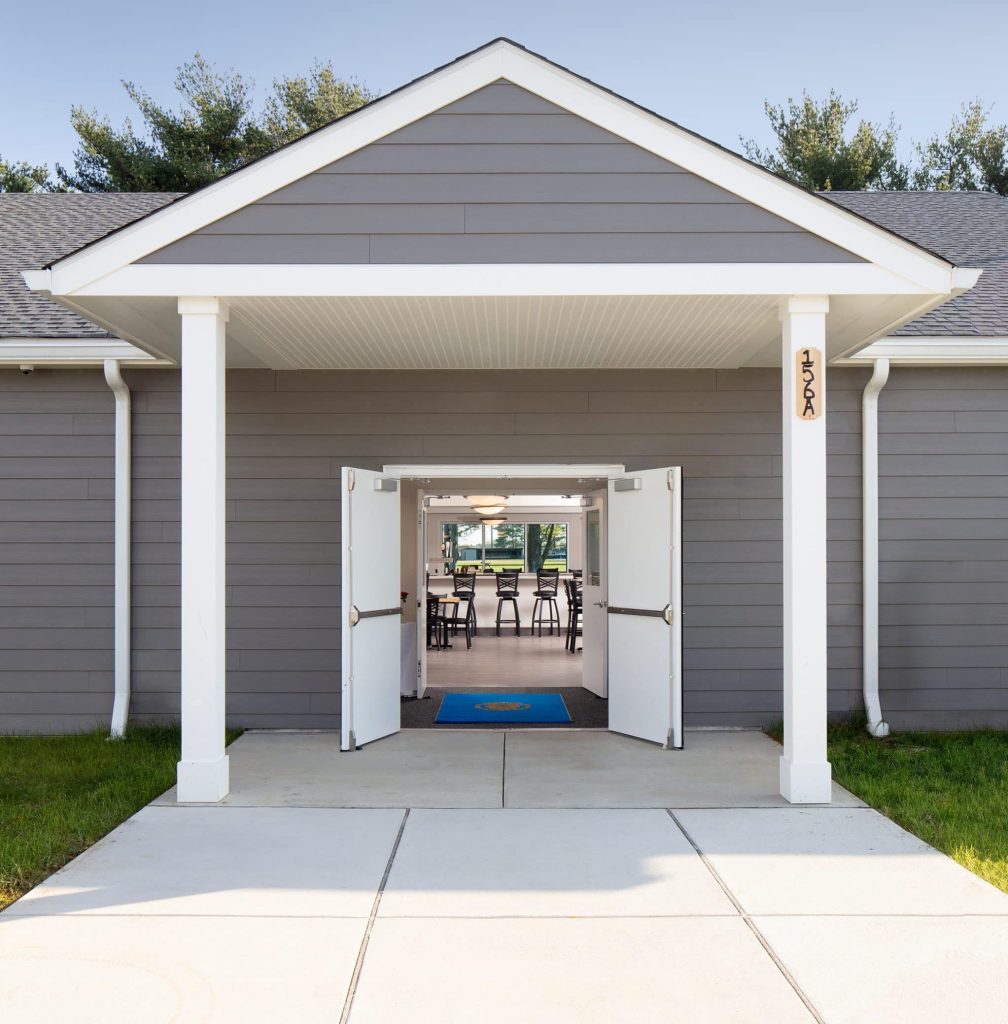 "This Post building is the completion of a dream that started with a bunch of guys forming our organization more than 70 years ago in an old building we bought for $3,051.50. It had no heat, so they could not even meet there in the winters. Now look at where we are, mortgage free. Over the last 70 years, more than 8,000 people have volunteered their time and talents to this Post. Most are gone now, but we have the satisfaction of knowing that we have completed this dream for them. It will be here for years to come. This is for all of those who served, who continue to serve, and who will serve. It is our legacy." – Victor M. Callahan, Post Commander, American Legion Joseph B. Stahl Memorial Post 30
At 9,000 square feet, the Post includes a new canteen filled with memorabilia and a stunning view of the baseball field; an outdoor patio; three office/meeting rooms for post meetings and member planning; buffet area; a gorgeous 200-seat multi-purpose hall for weddings, banquets, and other events; and a kitchen that features a walk-in cooler capable of feeding keg contents directly into the canteen bar.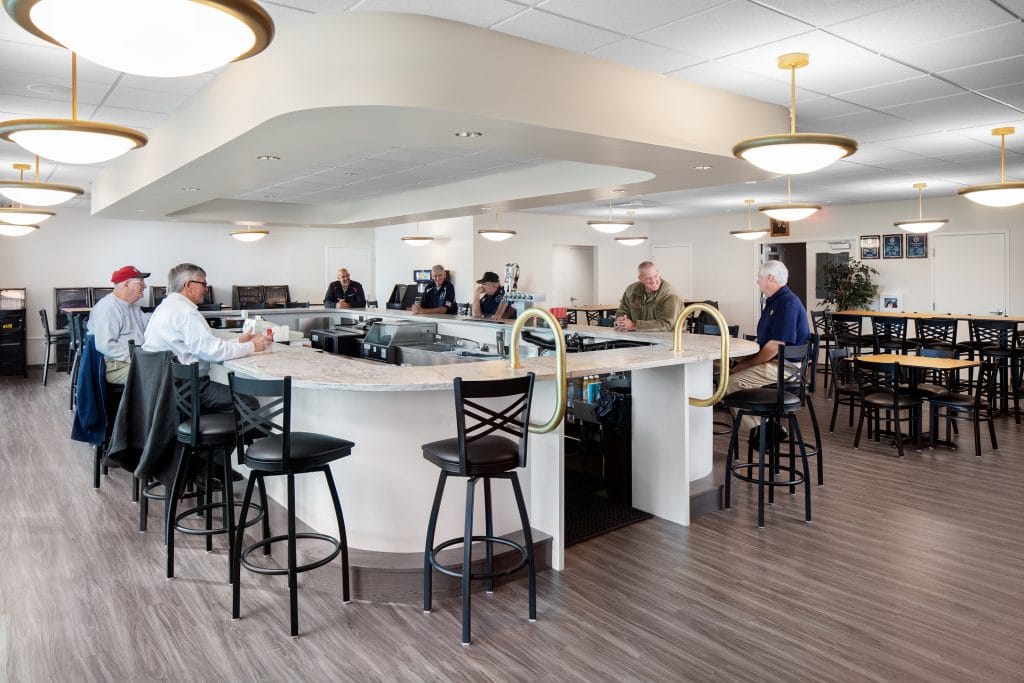 The Post's incredible event space is available for rent. In addition, the Post has several opportunities throughout the year to support them financially and through volunteerism. Please visit their site at www.stahlpost30.org to find out how you can give back to these veterans who have given so much to all of us!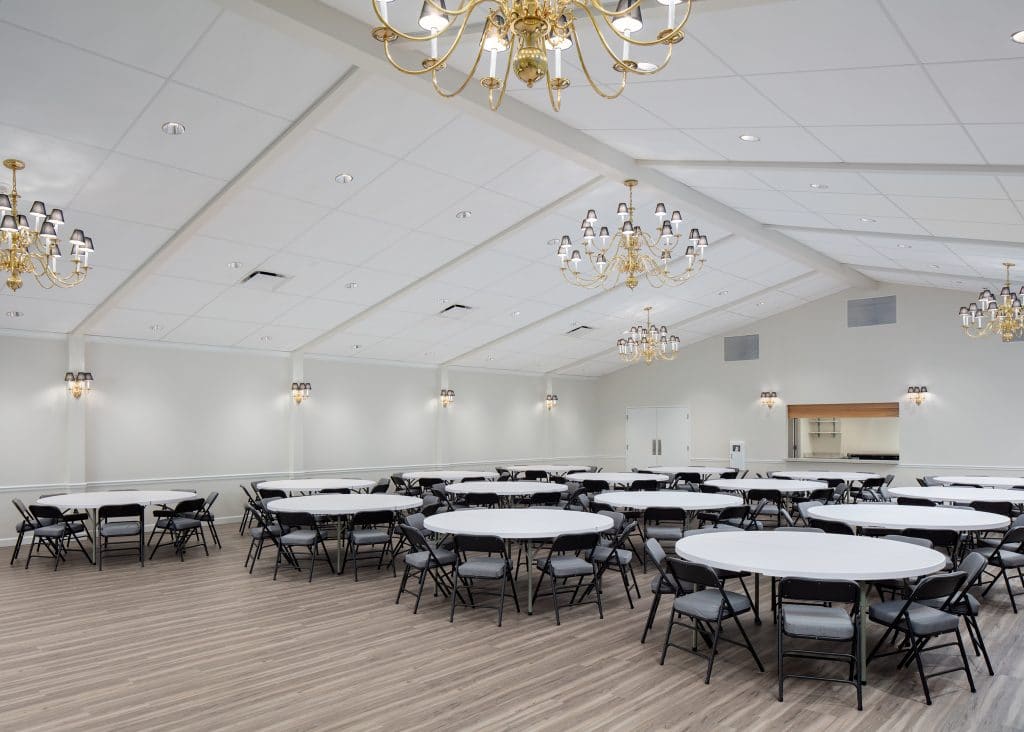 The Missing Man Table, also known as the Fallen Comrade Table, is a memorial to the fallen, missing, or imprisoned military service members who never made it home. The tradition was born from tributes to the POW/MIA soldiers of the Vietnam War, and to this day is used to symbolize the spirit of all those whose sacrifice means they never came home.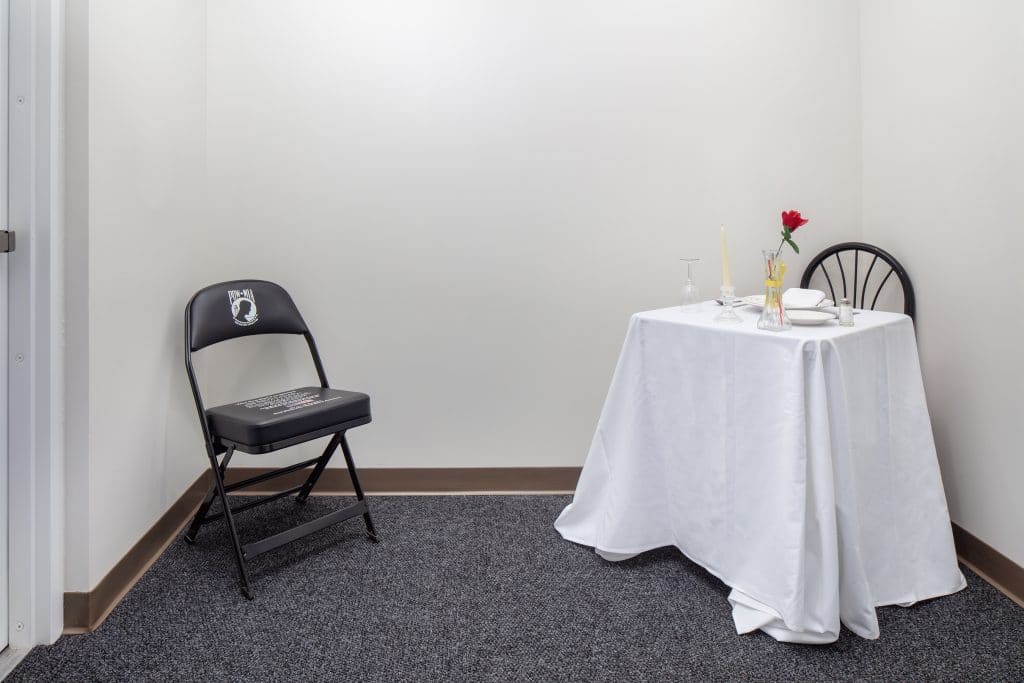 • The table is round, when and if possible, to show everlasting concern.
• The cloth is white symbolizing the purity of their intentions when called to serve.
• The single red rose displayed in a vase representing the love of family and friends who keep the faith while awaiting the return of their missing service members.
• The yellow ribbon symbolizes continued uncertainty, hope for their return, and determination to account for them.
• A slice of lemon represents the bitter fate of the missing.
• A pinch of salt that symbolizes the tears shed by waiting families.
• A lighted candle symbolizes the light of hope that lives in hearts to illuminate the missing's way home.
• An inverted glass, symbolizing the inability to share a toast.
• An empty chair, remaining unclaimed at the table.