In February 2019, Solenis, a leading global producer of specialty chemicals for water intensive industries, announced that it would be moving its global headquarters from Beaver Valley Road to the Avenue North complex in Wilmington, Delaware. Solenis' newly leased office pavilion, now known as Solenis World Headquarters, grew from an empty building in July 2019 to a beautiful new office space by the end of the year.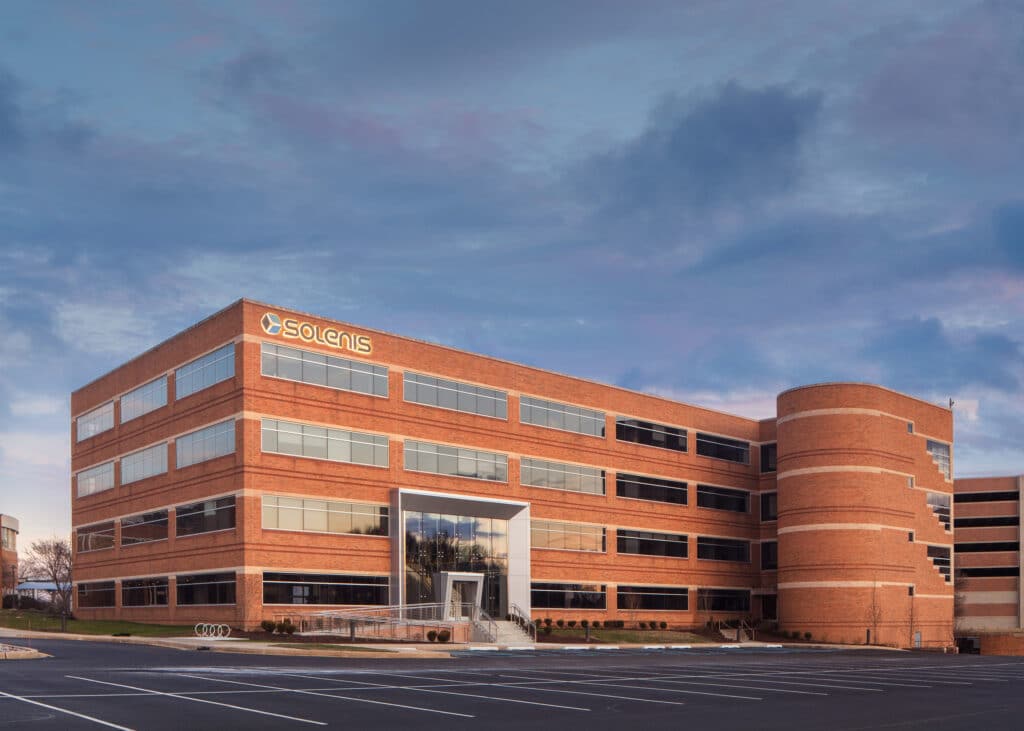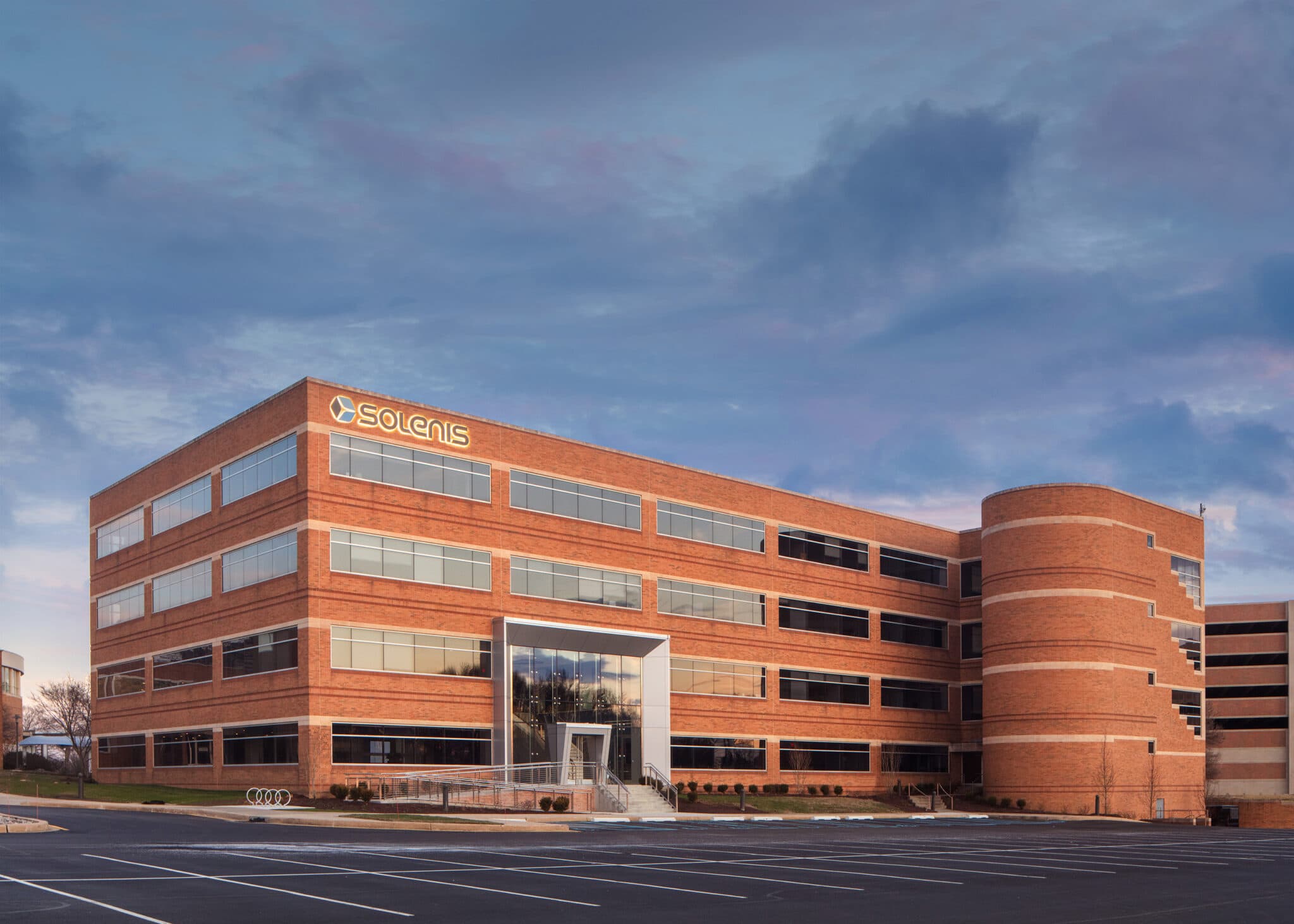 The installations for Solenis World Headquarters were intended to be a representation of their mission to provide quality water treatment in water-intensive industries. Solenis' focus on the most current technology mixed with environmental sustainability meant the décor would have to be both practical and sophisticated. This is made apparent from the moment one walks in the front door; from the smooth white and blue walls with mounted televisions to the Solenis symbol integrated into the very fabric of the building. Even the lobby lighting could be interpreted as bodies of water.
"Our new home truly reflects the personality of Solenis, while giving our employees a collaborative, world-class place to achieve our goals. We applaud the EDiS team for delivering on our vision in a spectacular fashion, while on a tight deadline." – John Panichella, Solenis President and CEO
The 88,000-square-foot project features carpets with light and navy-blue accents throughout. The largest boardrooms have Turf Product in the ceiling shaped in the form of waves. Each floor's kitchenette contains stainless steel appliances with perforated tan and white marble countertops meant to represent sand. Impressively, each and every desk in the working areas is standing capable. Employees can now take advantage of the training room outfitted with projectors, noise cancelling technology, a sliding room divider, and enough seating for half of the headquarters team.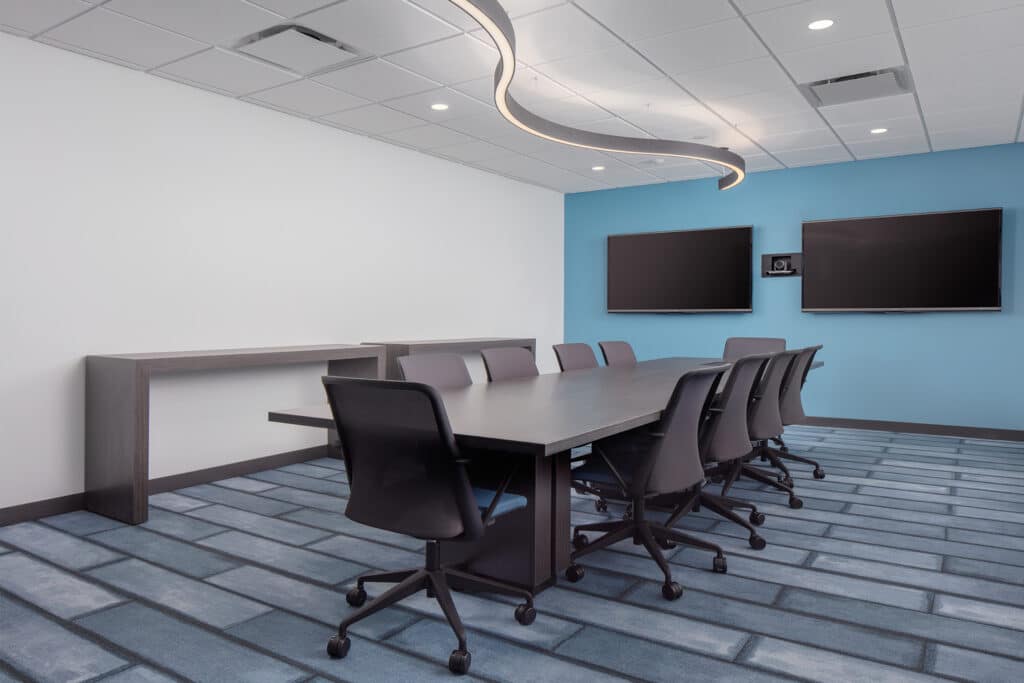 With the finishing touches completed in early January 2020, EDiS Company was able to deliver a quality product in only six months. Solenis' more than 200 Delaware employees moved in shortly afterward. The building houses a variety of Solenis departments and business lines as well as their executive team. The official grand opening took place February 4.
FEATURES:
Full gym
Outfitted lounge areas
Multiple collaborative spaces
Open-glass offices
Expansive café
PROJECT TEAM:
Owner's Representative: CBRE
Building Owner: Delle Donne Associates
Architect – L2P
MEP Engineer – BALA Consulting Engineers