Over 112 years, EDiS Company has had the distinct privilege to build a wide array of amazing, impactful projects. Knowing that our work has the ability to impact an entire community and change the course of lives is arguably the best part of the job. Once in a while, though, a project comes along that from its very inception speaks to us – a project that we know will become a part of the EDiS legacy. The Fairview Campus for the Appoquinimink School District (ASD) is one of those projects, and we are pleased to be able to share this incredible project with you.
In 2009, then District Superintendent Dr. Tony Marchio and ASD had a vision for a new model of school development, one that would change the way we look at school campuses and their impacts on the community. ASD's master plan had to include expansion at all levels of education: pre-school through 12th grade. To accomplish this, ASD was faced with acquiring many parcels of land around the district which would cause a significant impact on the environment. To avoid this, the idea to create a campus was born. As ASD embarked on the largest and most ambitious educational referendum in the history of Delaware, EDiS Company sat in the front seat with our long-time clients and we began the long journey together.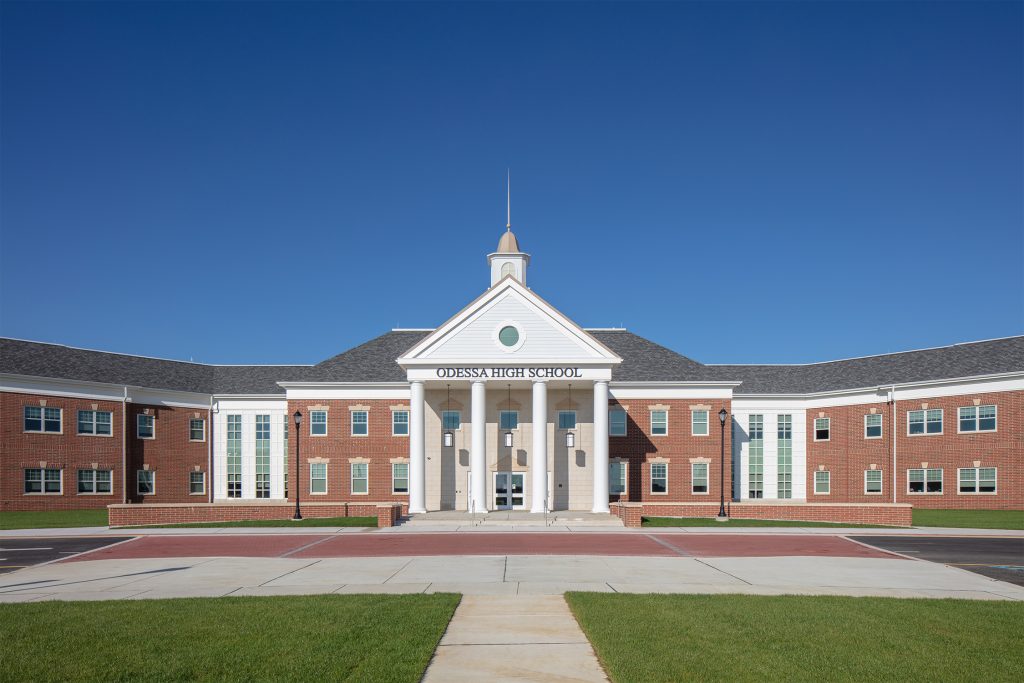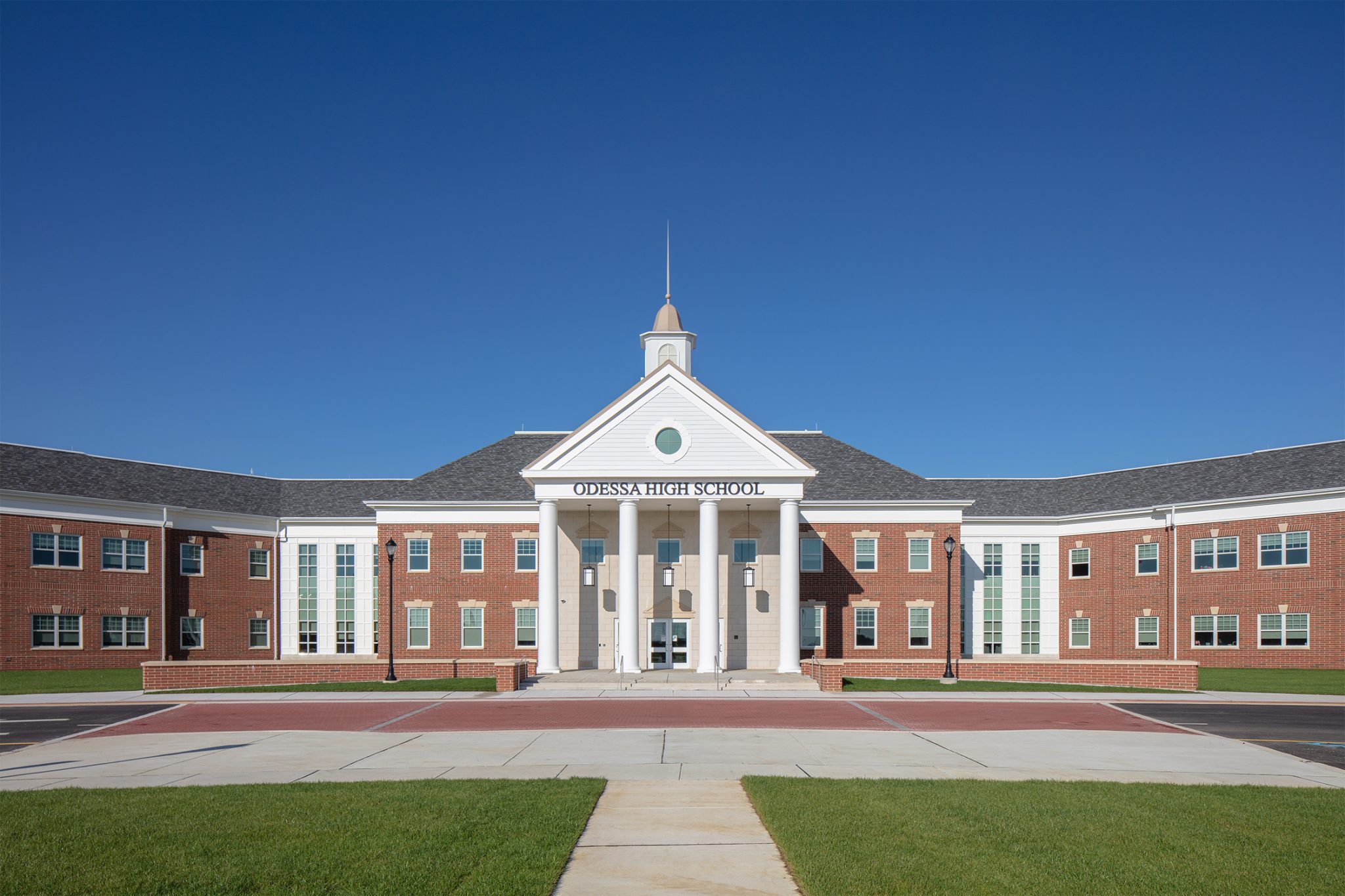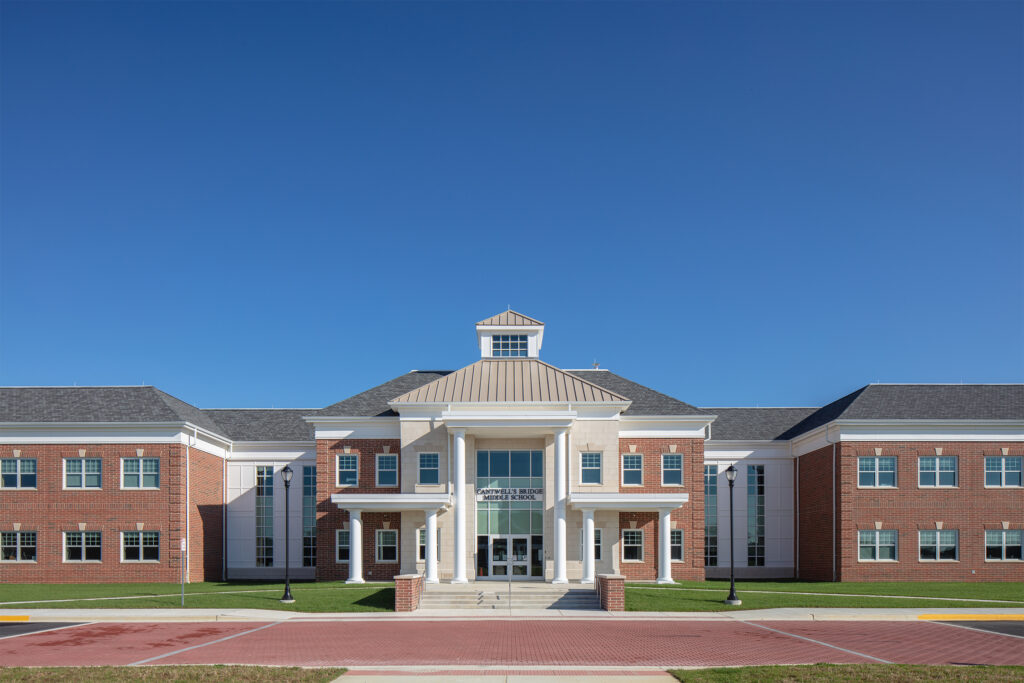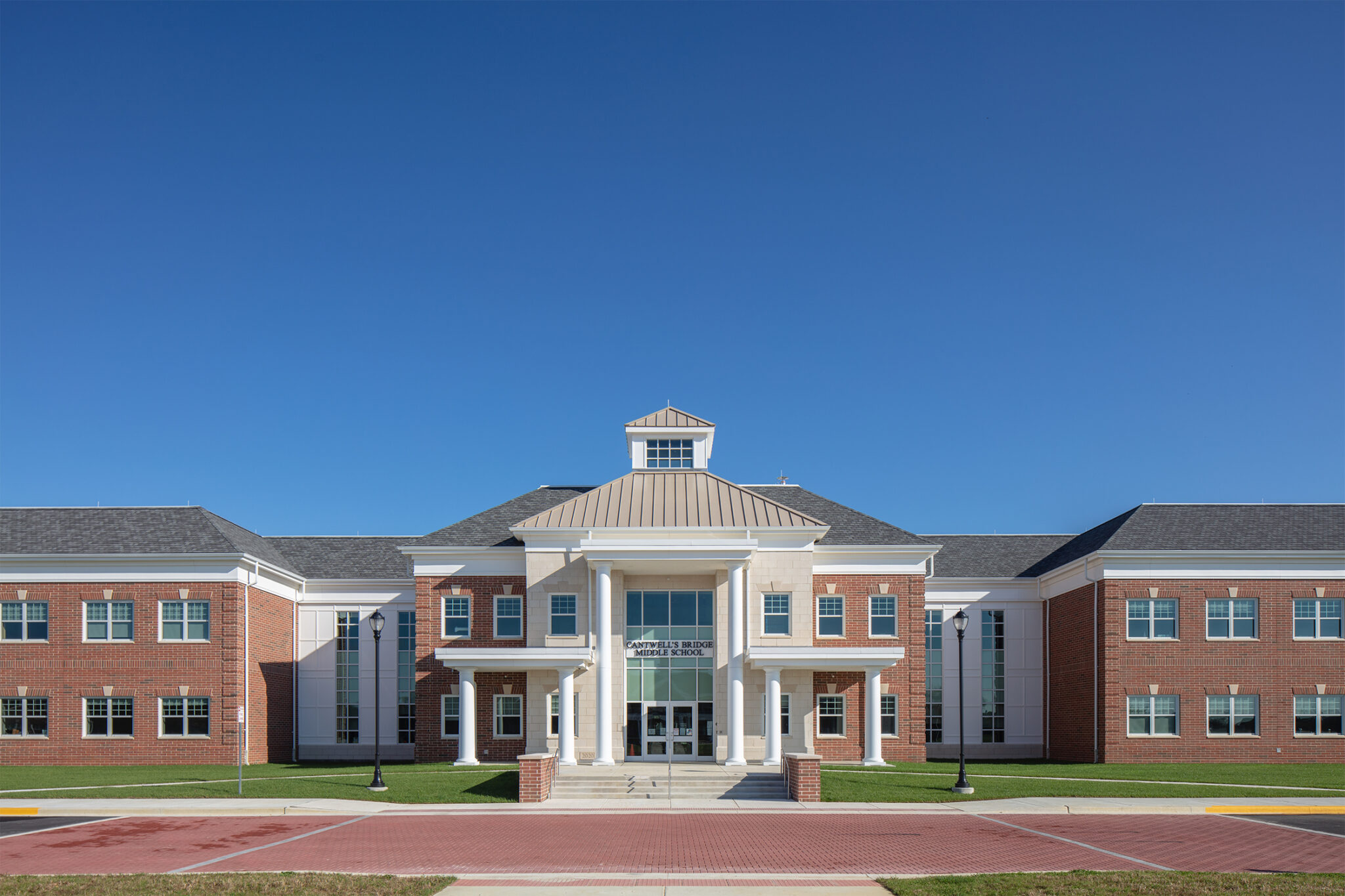 In 2016, under the leadership of current District Superintendent Dr. Matthew Burrows, the destination became real – the transformation of an open field into a best-of-class educational campus: home to a new middle school and high school along with a performing arts center that would complete the educational ecosystem, joining the existing elementary school and early childhood center that EDiS built in 2012. As we wrap up 2020, we are pleased to unveil the results of that journey. Through an unprecedented effort of teamwork, creativity, and perseverance, the Appoquinimink School District and the EDiS team have completed Delaware's first Kindergarten – grade 12 public school campus. Odessa High School and Cantwell's Bridge Middle School now join Spring Meadow Early Childhood Center and Old State Elementary to complete the Fairview campus, which will serve a total of 4,000 students when fully occupied.
ASD's vision for this project was to demonstrate how, with effective land-use planning, we can minimize our impact on the environment, realize cost savings for the taxpayers, and provide cutting-edge solutions and superior facilities to Delaware's students, staff, and the community. That vision was realized through the hard work of so many at ASD, and the partnership of EDiS Company, who stood with us from the beginning and helped guide us from conception through to completion. – Dr. Matthew Burrows, Superintendent, Appoquinimink School District
The Future of K-12 Education: Campus Design
Traditional public schools are each developed on separate parcels of land, requiring investments in infrastructure that only services one school, often causing redundant school traffic on local roads. By locating the early childhood/kindergarten, elementary, middle, and high schools all on one campus surrounding a common green space, ASD has reduced the impact of roads, sewer, water, electric, HVAC, buses, and other vehicle trips. Shared usage is also reflected in the innovative design of the secondary buildings, with the middle and high school sharing cafeteria, library, and auditorium facilities.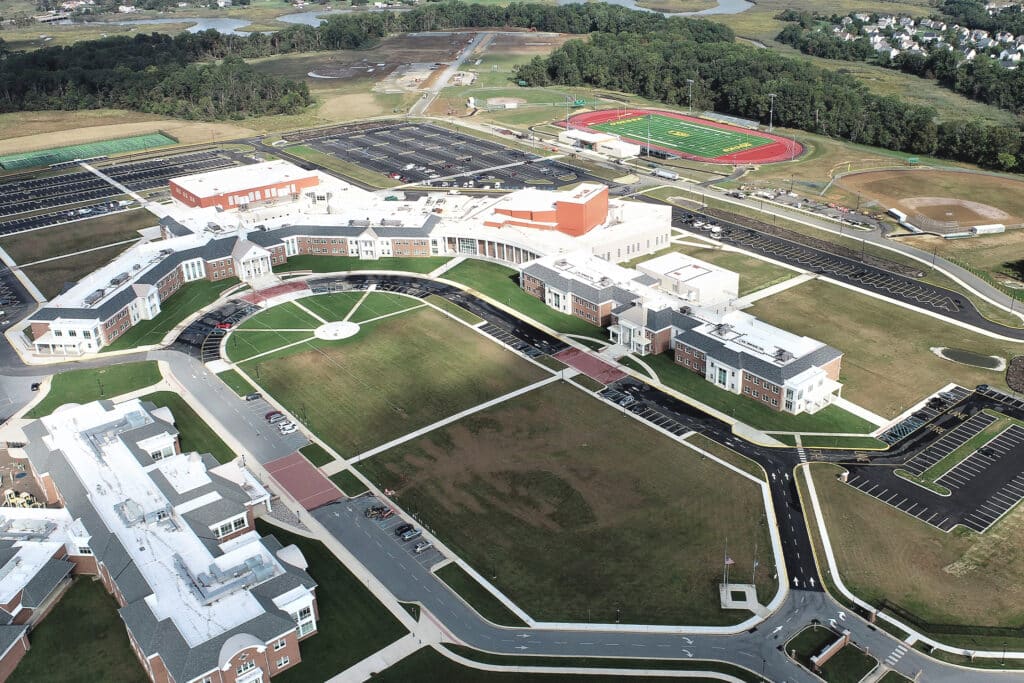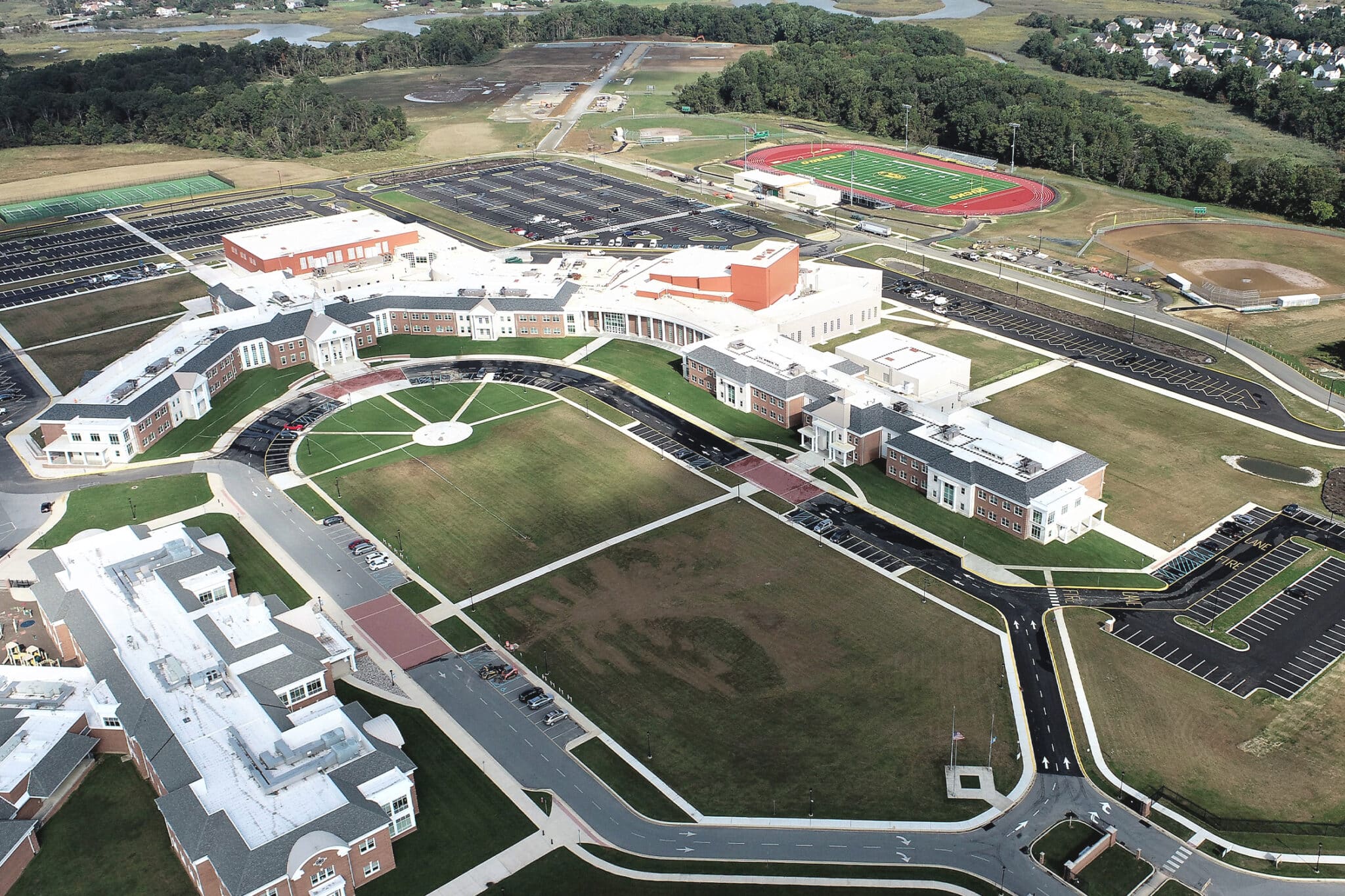 Fairview Campus Amenities
Among the many amenities on the campus are a 774-fixed seat performing arts center that resembles a professional theater experience; a two-story, 2,522-fixed seat gymnasium with an indoor running track; a state-of-the-art library/media center; scenic design & fabrication studio; band room, chorus room, music practice rooms, music library; art rooms, print lab, digital design studio; science labs including an engineering/robotics lab; agri- science facilities including a greenhouse and aquaponics center; and student-run enterprises including a cafe, coffee bar, school store, and a flower shop. Sports amenities include Ducks Stadium, a 1,000-seat stadium with concession stand, locker rooms, rest rooms, and a press box.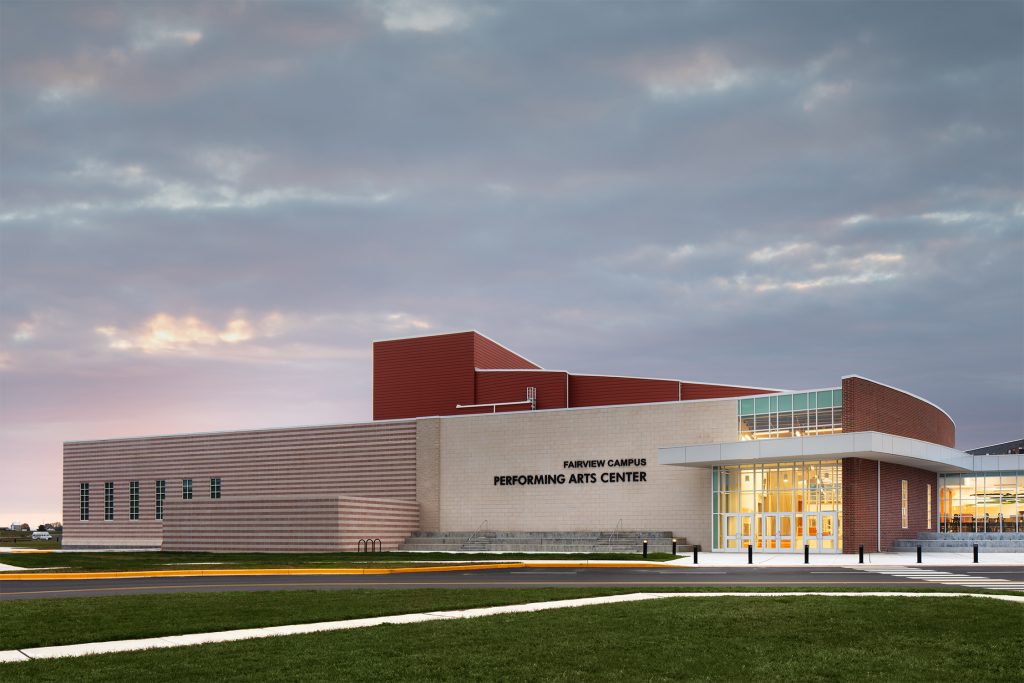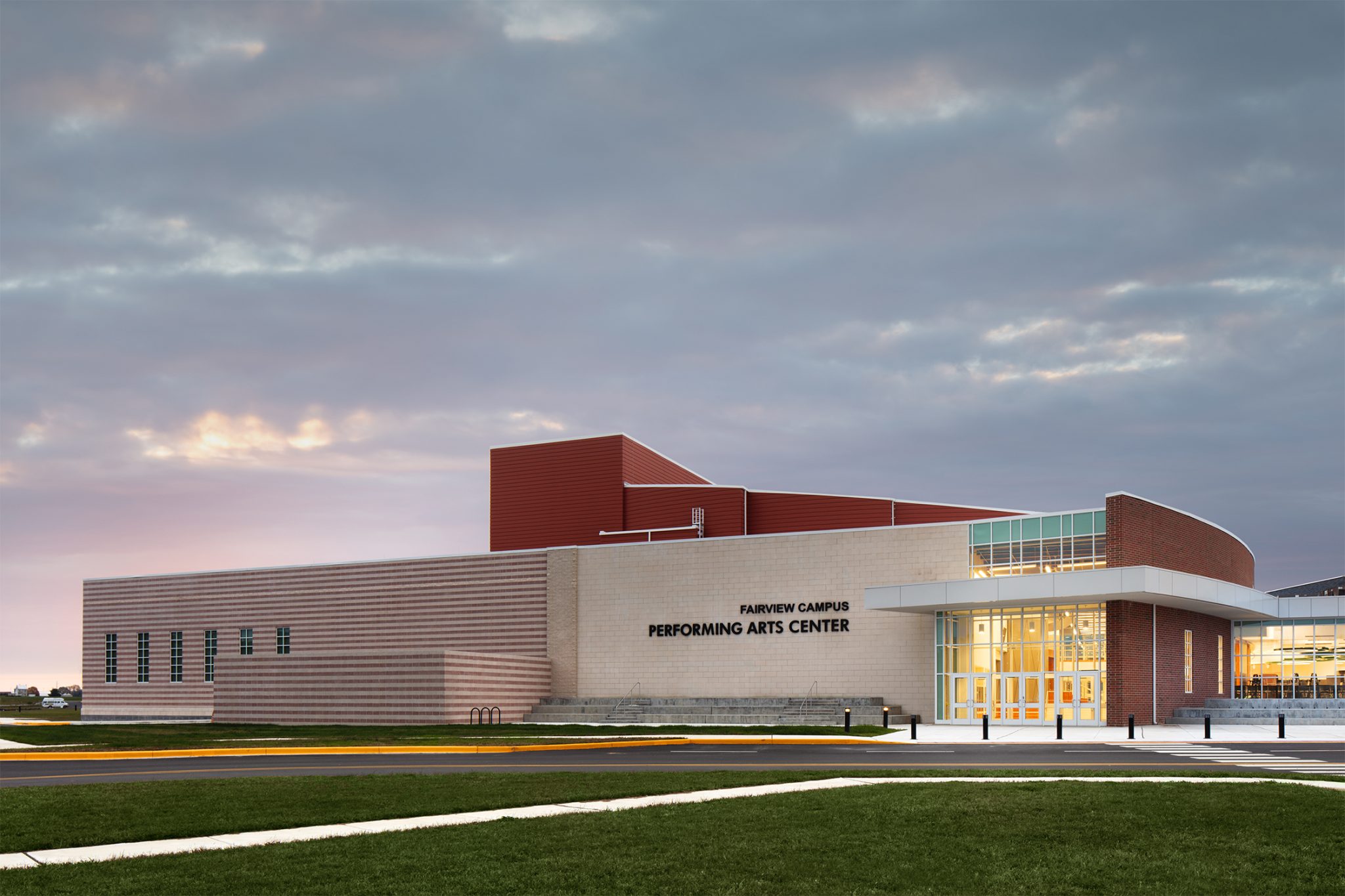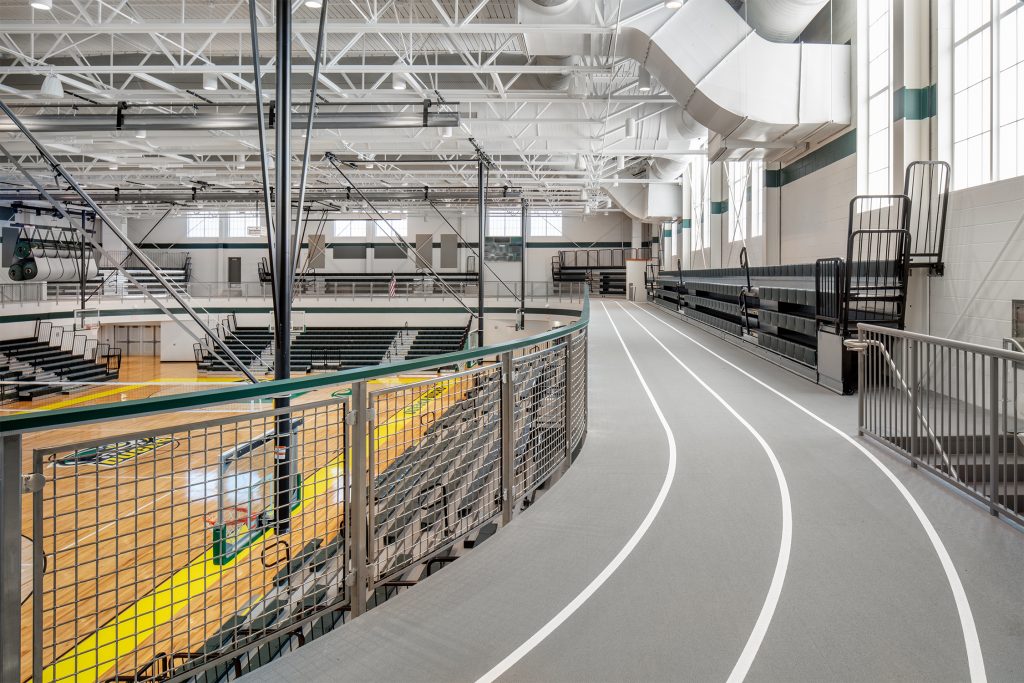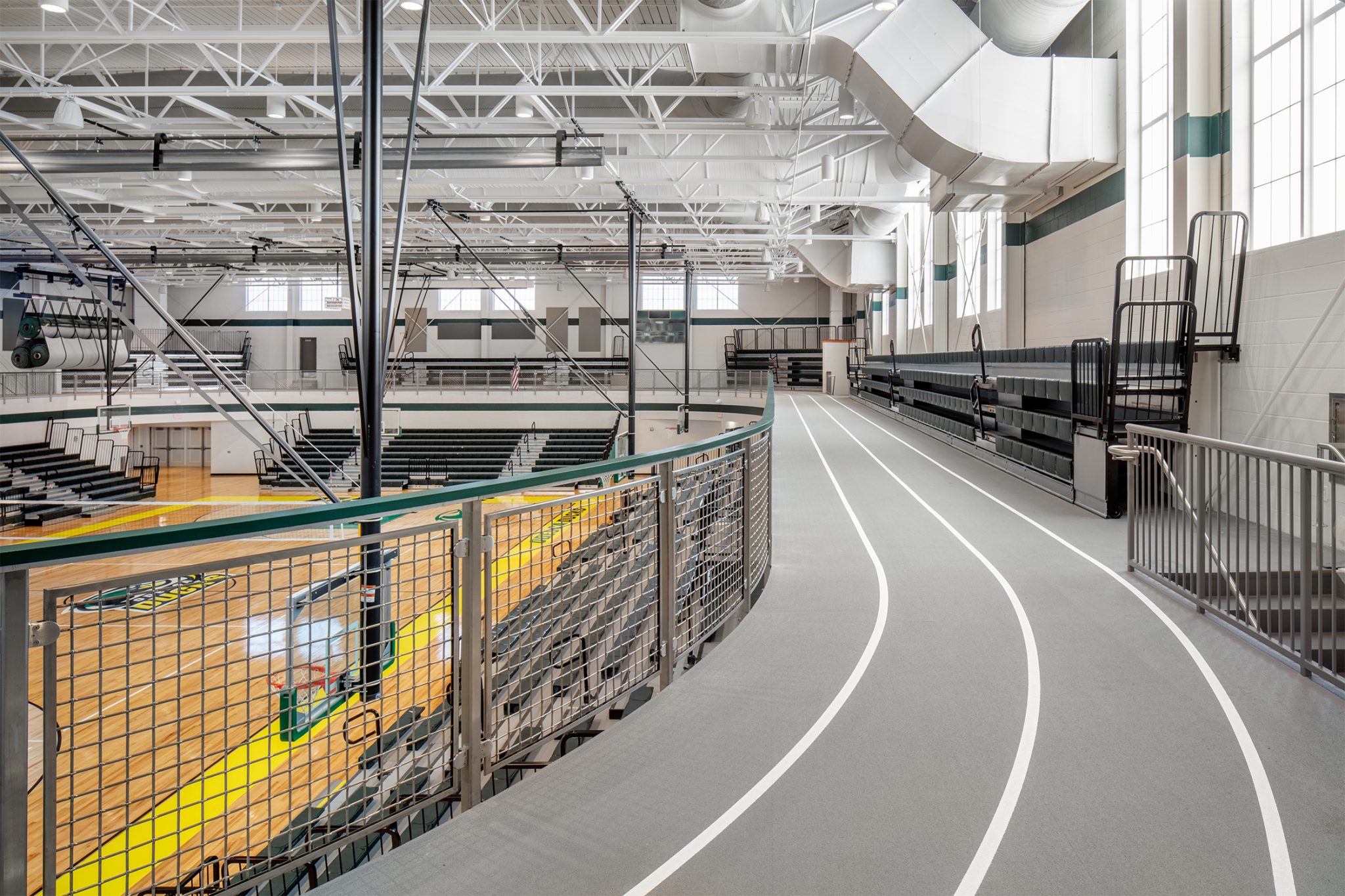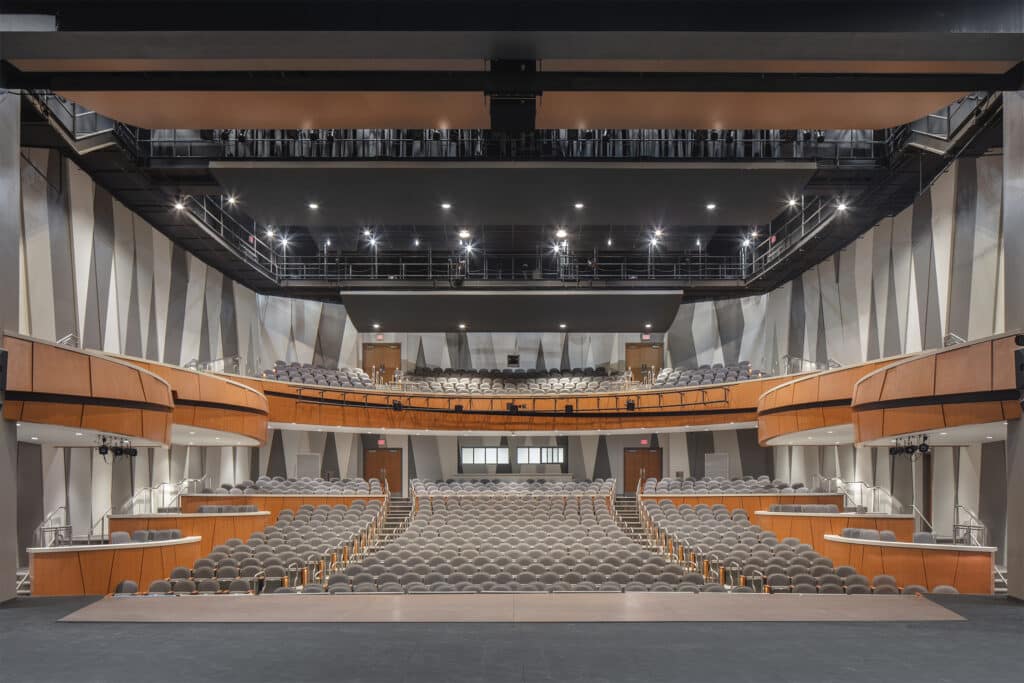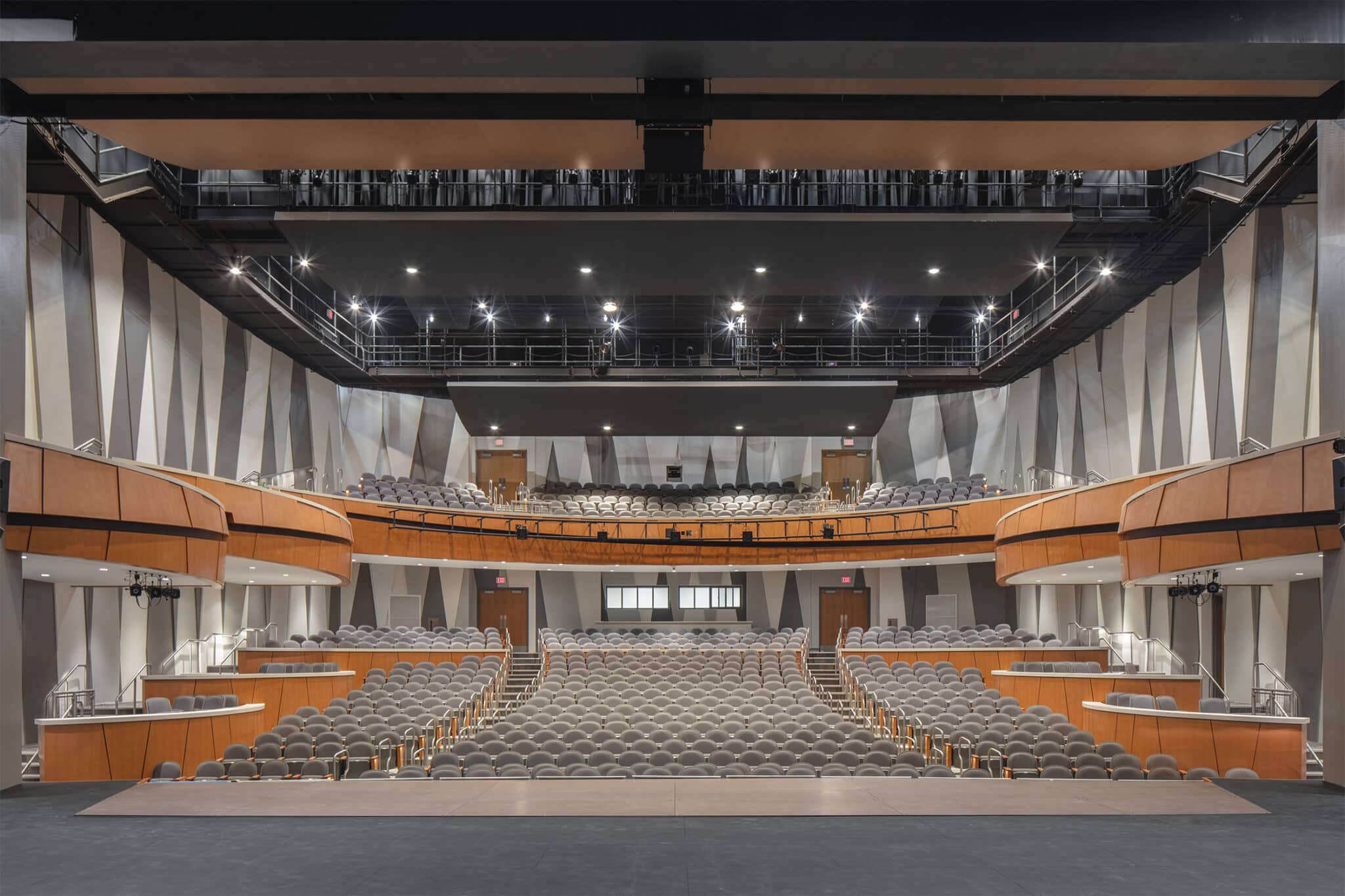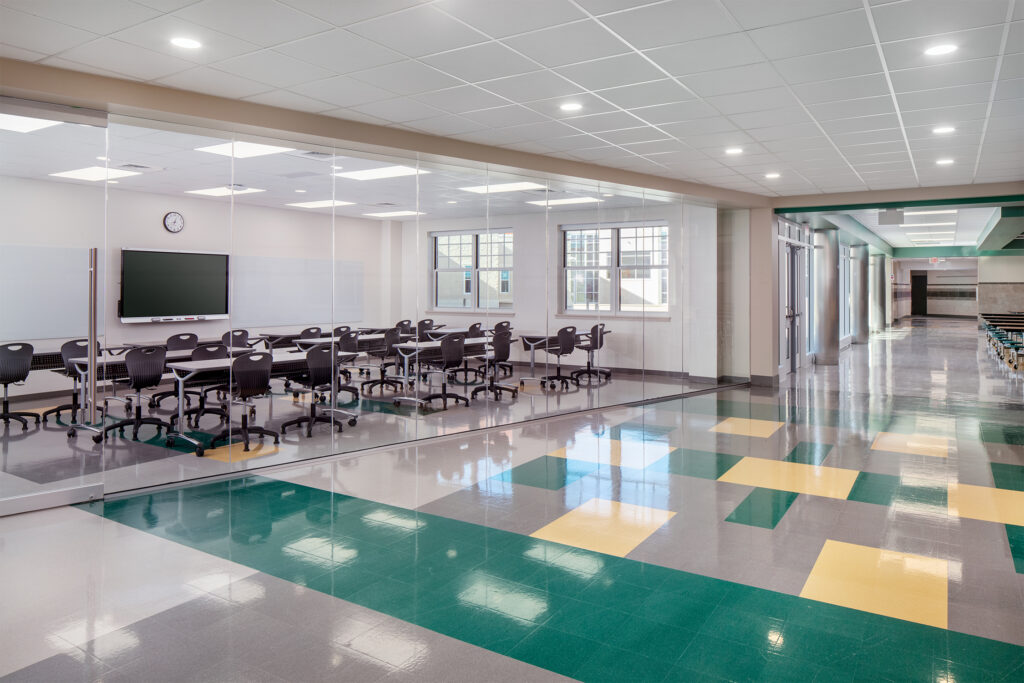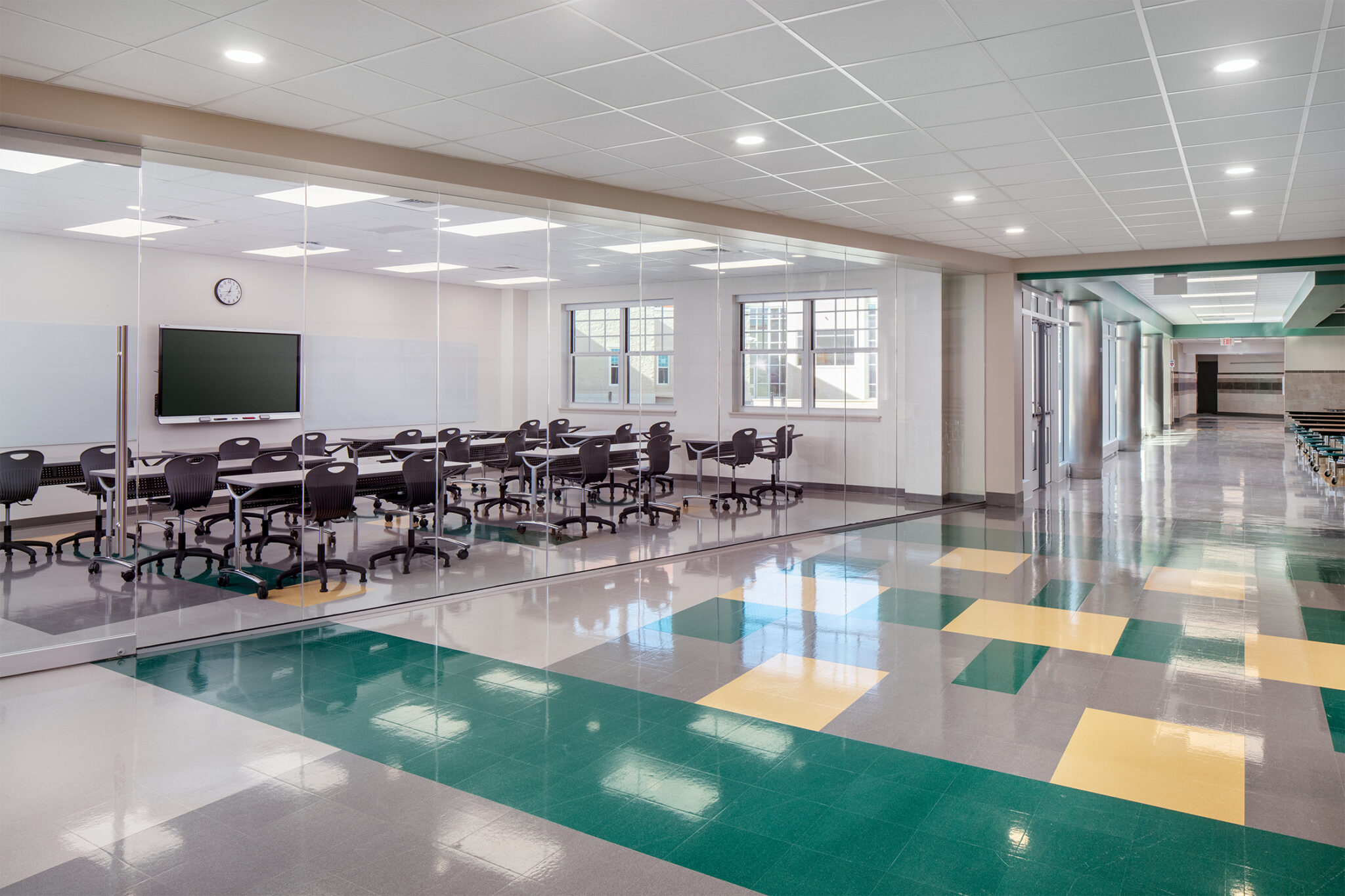 EDiS Project Team
Operations: Chris McCone
Project Managers: Andy Hickey, Warren Ellis
Assistant Project Manager: Adam DiSabatino
Superintendents: Craig Henry, Matt Artymenko, Matt Hinton, Michael Buck
Project Engineers: Danny Close, Jim Crosby
EDiS BIM Services: Chris Donahue, Dave Shaffer
Accounting: Rhonda Burg
Contracts: Jackie McKee
Design Team
Architect: ABHA/BSA+A
Civil Engineer: Landmark Science & Engineering
Geotechnical Engineer: Duffield Associates
Structural Engineer: MacIntosh Engineering
MEP Engineer: Furlow Associates