The Freeman Highway Maintenance Building project for the Delaware River & Bay Authority (DRBA), was a true "family" opportunity for EDiS Company, as both EDiS Building Systems (EBS) Solutions and EDiS General Building Services (EGBS) teams worked on the building alongside EDiS to see it through to completion from May 2020 to January 2021. Delivered during the pandemic, this design/build project located in Lewes, Delaware provides additional space for buses, trolleys, trucks, salt, and other materials storage such as equipment and tools used in DRBA operations. The existing fuel storage tank and pumping system was relocated nearby the new building to make room for the building's foundation. EDiS saved the client valuable project dollars by recommending a drilled helical anchor system rather than a deep excavation for the building's foundation. The building was installed directly across from the storage building constructed by EDiS in 2002.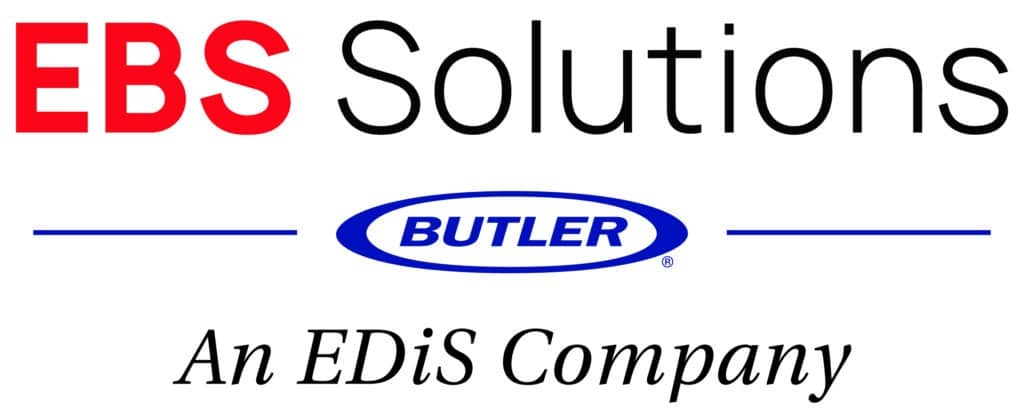 EBS Solutions supplied a 7,300 SF pre-engineered metal building through Butler Manufacturing. The clearspan structural envelope was installed along with a painted MR-24 standing seam roof system, Shadowall wall panel system, Skyliner insulation system, and a 10 ft. high interior wall liner panel system. When EBS Division Manager Chuck Aungst saw that the masonry walls were larger than the Butler wall panels sitting atop them, he instituted a custom base trim using Butler flat stock. This was the first EBS Solutions building constructed with a no dollar-limit warranty, ensuring protection for the lifespan of the building.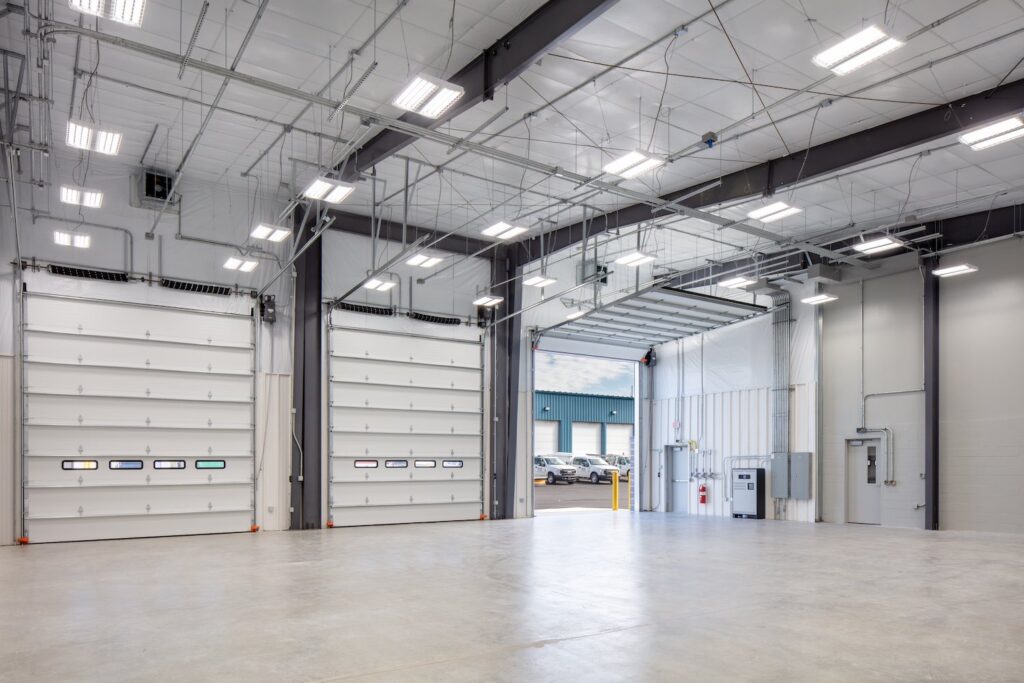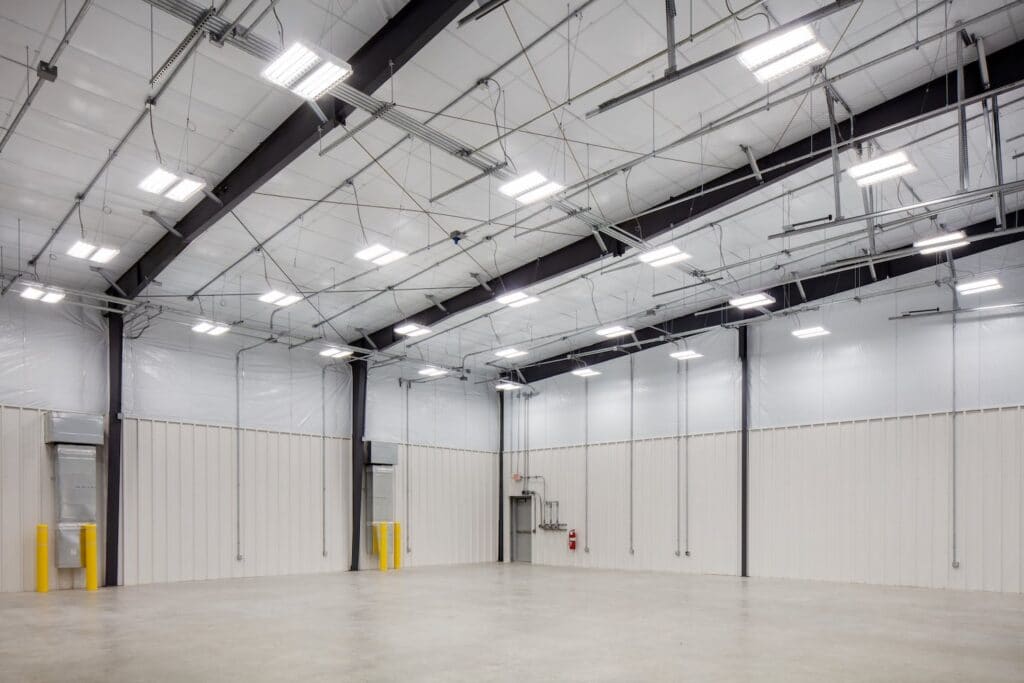 DRBA Maintenance Building garages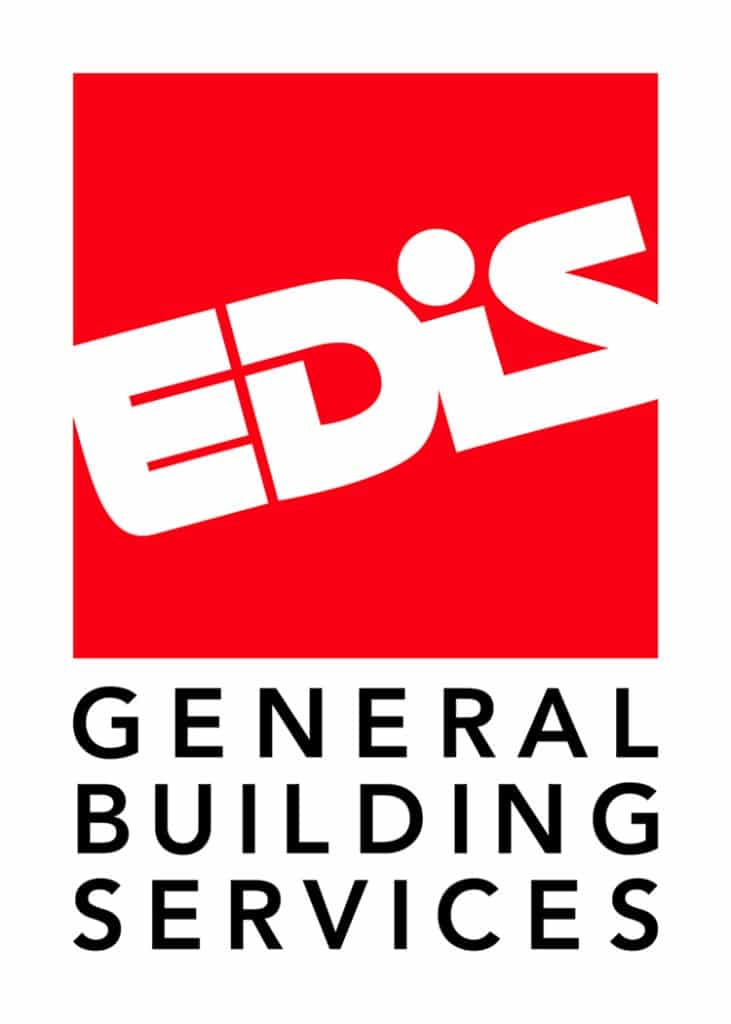 The EGBS team installed a wall liner across the salt bay's lower half walls to protect it from salt storage wear and tear. Salt can damage certain materials over time by causing corrosion to occur under the surface, leading to discoloration, cracking, and crumbling.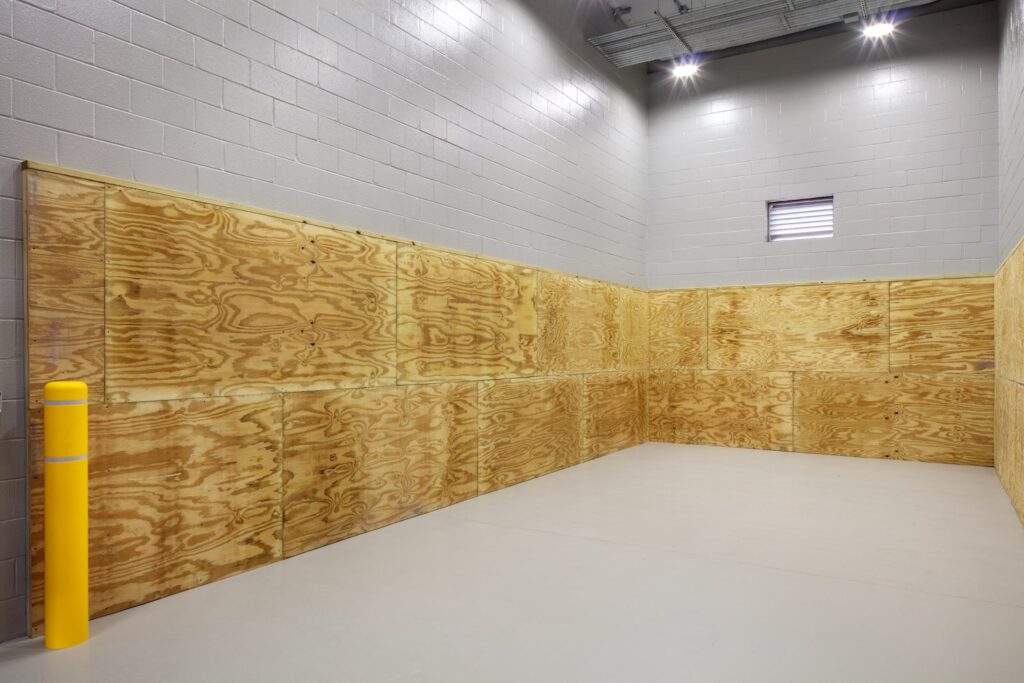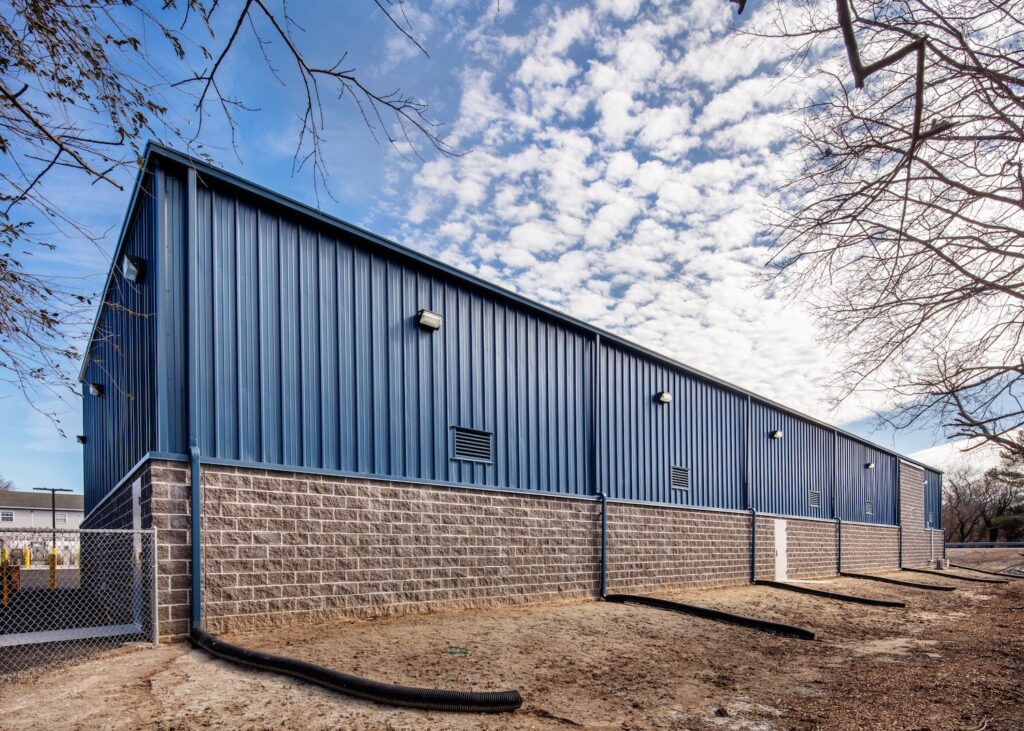 Wall liner across lower half walls (left) and back of building (right)