It brings me great sadness to announce the passing of one of the old guard, Joseph Pedicone, Jr., father of Senior Superintendent Joe Pedicone, III and grandfather to Service Superintendent  Joe Pedicone IV. Joe as he was known to all of us, was a father-like figure on our projects. He was a skilled craftsman with an infectious smile. Frankly, I don't ever remember a frown.
When I came to work in the summers of the 1980s, Joe was my boss. He and his cousin Richard Pedicone worked side by side, running the construction of buildings and multiple concrete crews. I was the laborer for a young carpenter who had recently finished his apprenticeship, Joe III. I can still see Joe and Richard laughing as they made me climb down a ladder, deep into a hole to test the bottoms of footings. I was scared to death! I think Joe knew that, so he'd buy me a coffee when I finally came out. He was a good man.
We are the company we are today because of people like Joe. We smile, we push each other, we have fun, and we share coffee. Yes, we build buildings, but we build them with each other. Those are the memories we'll carry forever. Thank you to the Pedicone family for sharing your dad and grandfather. We share your sadness.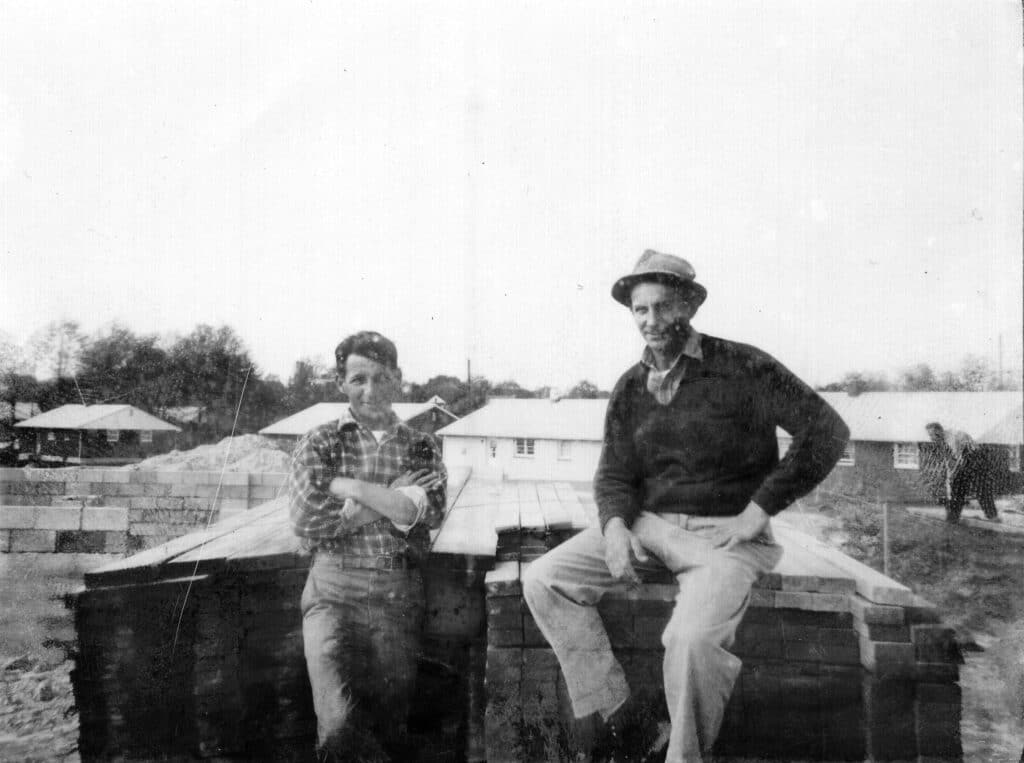 Francis Pedicone and Joe Pedicone Jr.