May 3-7 is OSHA National Stand-Down for Safety Week across the country and EDiS Company is proud to contribute to a #CultureOfSafety by holding safety talks at Silverlake Elementary School, Meredith Middle School, American Legion Stahl Post 30, and the Delaware Technical Community College Campus. Director of Safety & Health Jim Ruggiero led these talks alongside each project's superintendent. Prepared with informational hand-outs, a comprehensive speech, and a readiness to answer any questions or concerns held by workers, Jim got right to work.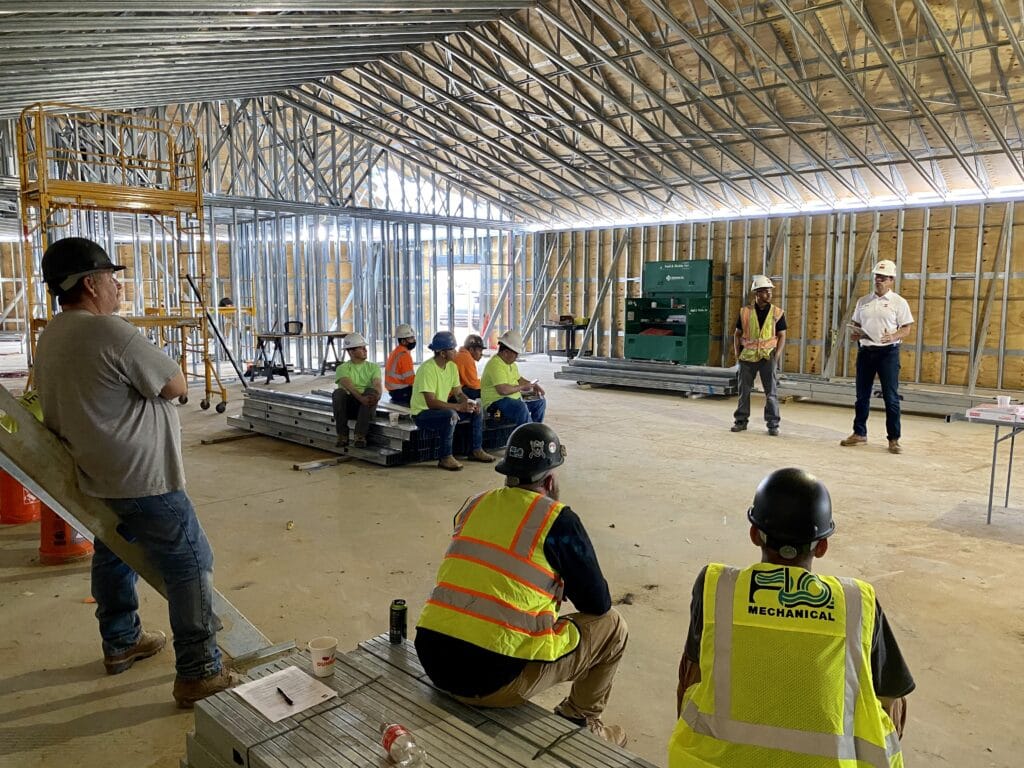 EDiS Superintendent Mike Buck (left) and Jim Ruggiero (right) at the American Legion Stahl Post 30 stand-down
Educating construction workers about fall prevention was Jim's primary goal throughout these talks, explaining the do's and dont's on an active job site. Stand-downs provide a way for employees to talk to management about an upcoming fall prevention method to be used in the future. It can also be an opportunity to engage contractors in conversation to share their experience in fall prevention and hazard awareness preparation. For example, Nickle Electric Safety Manager Paul Woodland shared his perspective on stand-downs during Jim's Everett Meredith Middle School visit.
"These stand-downs gives us an opportunity to address the most serious concern our industry faces and that is to reduce fatalities from falls in construction. To be able to stop our employees from working and speak to them without distractions is powerful. We want every employee to realize how important they are to us and their family, and to give them the ability to step back from their daily tasks and plan better in the future." – Nickle Electric Safety Manager Paul Woodland
National Safety Stand-Down Week may soon be over for this year, but Jim Ruggiero's job isn't. Job site safety is always on his radar and his efforts to spread awareness about safe practices is ongoing. EDiS will continue to work closely with him to showcase his continuous efforts to mitigate hazards, document compliance to safety standards, and to ensure worker safety throughout each and every one of our projects.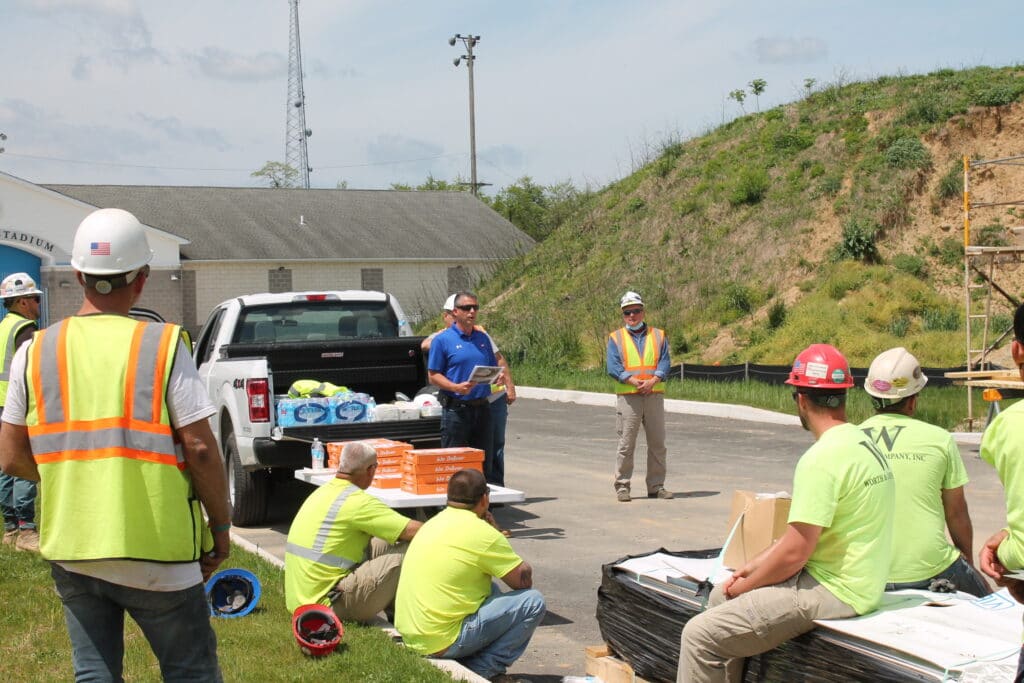 Jim Ruggiero at the Meredith Middle School project