In 2016, the Appoquinimink School District (ASD) marked a new era in Delaware education as they set out to expand their facilities to account for the growing student population. Selected as Appoquinimink's construction partner, EDiS Company teamed with ASD to complete Odessa High School, Cantwell's Bridge Middle School, and Lorewood Grove Elementary School. We are now pleased to present the newly completed Silver Lake Elementary School.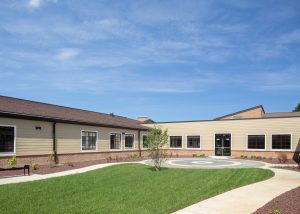 Silver Lake Elementary offers an exciting learning environment for students in grades 1-5. Silver Lake's focus is to provide a mastery of basic academic and thinking skills, hands-on learning, enrichment activities, technology education, and remedial assistance. To reflect this, the school features several new amenities and a learning environment specifically designed to encourage teamwork and group learning. Five color-coded pods representing each grade, each with five classrooms equipped with a 75" SmartTV and separate monitor for in-class or remote learning, an open lounge-and-learn area, custom lighting, drinking fountains, and a break room for staff.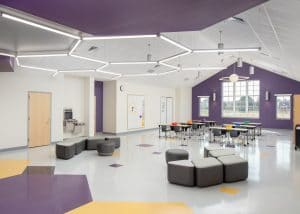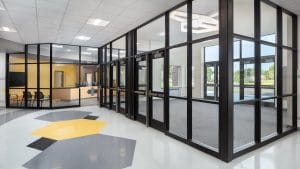 The elementary school boasts a full-sized gym separate from the cafetorium. The gym was added on as an alternate after it was determined that there was more room in the budget than anticipated. Silver Lake Elementary is also fully ADA compliant, and even features automatic wheelchair lifts.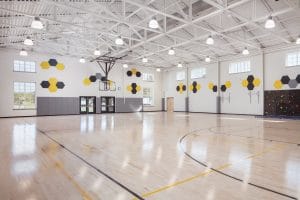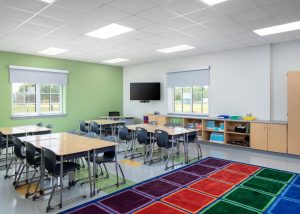 Delivered on budget and schedule despite the challenges of COVID-19, ASD saw teachers move in a week early, before the school year began in September. The EDiS team is proud to have constructed yet another building for ASD that will help teach the future generations of Delaware. Keep an eye out as we complete the final building block of the 2016 referendum, Meredith Middle School, and break ground on the new Crystal Run Elementary School near the Summit Airport.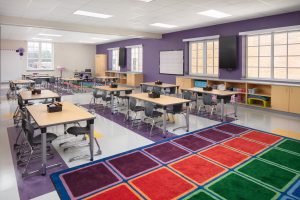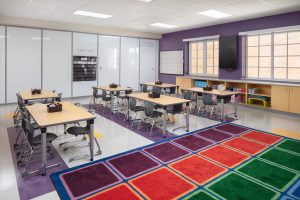 Project Team
Owner: Appoquinimink School District
Construction Manager: EDiS Company
Architect: RG Architects
Civil/Geotechnical Engineer: Duffield Associates
Structural Engineer: MacIntosh Engineering
MEP Engineer: Furlow Associates
Interior Design: BSA + A