Paul was recently featured in Delaware Tech Magazine about his decision to pursue an education at Delaware Technical Community College. His article below is part of a larger publication which you can read here: https://www.dtcc.edu/sites/default/files/delaware-tech-magazine-winter-2023.pdf
---
Paul Ignudo Jr. had no intention of working in the construction industry. That's what he told his father, even as he was interning at EDiS Company while a student at Allentown College. Now chief estimator for the nearly 115-year-old company, Ignudo credits Delaware Technical Community College with providing him with the education and knowledge that helped him advance to his current position.

"A job offer from EDiS and the education at Del Tech completely changed the direction of my career," he said.
A Wilmington native, Ignudo graduated from Salesianum High School and went on to earn a Bachelor of Arts in Political Science and a Bachelor of Arts in Spanish as a double-major at Allentown College, now called DeSales University. His original plan was to teach government and Spanish at the high school level while taking law school classes in the evenings.
But then EDiS offered him an estimator job. He had been working there over summers while in college, but he didn't feel like he knew enough about construction, so the company offered to send him to Delaware Tech.
"I like to read and study about what I'm doing," he said. "The offer to go to Del Tech was a no-brainer for me."
Ignudo enrolled in the architectural engineering program at the College in 1995 as a single man with no children. By the time he graduated with his associate degree in 2001, he was married with his first child, who was then almost 3 years old.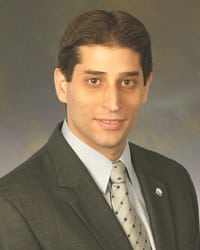 "My son was at graduation yelling, 'Yeah, Dad!' as I walked up on the stage," he said.
Initially, he didn't plan to be at Delaware Tech as long as he was, but like many community college students, Ignudo found that a slower, but steady, pace toward his degree was more compatible with his work and family responsibilities.
"It was tough," he said during an interview from his office on the Wilmington Riverfront. "All during that time, I was working and advancing my career."
As chief estimator for EDiS, Ignudo is responsible for the preconstruction portion of construction projects, working with the company's operations manager to make sure they are responsibly maintaining the client's budget. The job includes offering alternative construction options that are more cost-effective, and the estimator's work continues throughout the design phase, all the way until the start of construction. Ignudo has been involved with several projects at Delaware Tech, such as the renovation of the East Building on the George Campus in Wilmington, the original construction of the Southeast Building in 1997, and the upcoming renovation of that building to create a new Allied Healthcare Center of Excellence.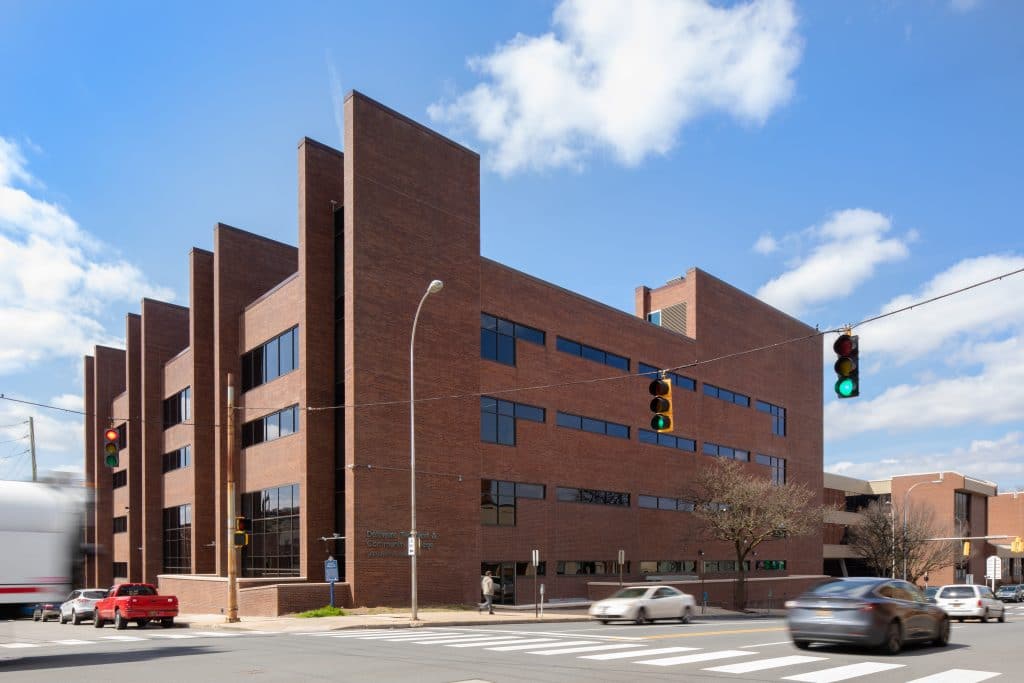 Paul worked on Del Tech's Wilmington Campus East Building Renovations
While not an architectural engineer, Ignudo said the education he received while earning his architectural engineering degree at Delaware Tech enhanced his knowledge of building design so he can speak more authoritatively and better understand the reason behind certain design decisions.
"I was learning how things were put together at work," he said, "but I was learning why things are put together the way they are at Del Tech." And that helped him to become a better estimator. "It's easier for me to get into the designers' heads," he said. "What Del Tech did for me was teach me that design side so as estimator I can have a better feel for what they're doing and how they think."
Though he did not chose a career related to political science as originally planned, he still managed to put that degree to use, too. Ignudo served on Wilmington City Council from 2004 until 2012, representing the 7th district, which has been his home for his entire life. And his community service did not stop there. He is currently serving as president of the Delaware Center for Horticulture Board of Directors and is a member of the Friends of the Woodlawn Library and the building and maintenance committee for St. Thomas the Apostle parish in Wilmington.
"Paul is an example of how an education at Delaware Tech can be life-changing. Like many of our students, Paul pursued his degree while juggling the demands of work and family, and his efforts paid off with advancements in his career. He is now making a difference in the lives of Delawareans, both through his work with EDiS and through his involvement in his community." – College President Mark T. Brainard
Today, Ignudo manages a team of five estimators in his leadership position, coming a long way from the internship that gave him his start in the construction industry back in the 1990s. "None of that would have been possible without attending Del Tech," he said. "The courses I took reinforced the knowledge I was gaining on the job, added to my confidence in my role, and helped me to improve my skillset."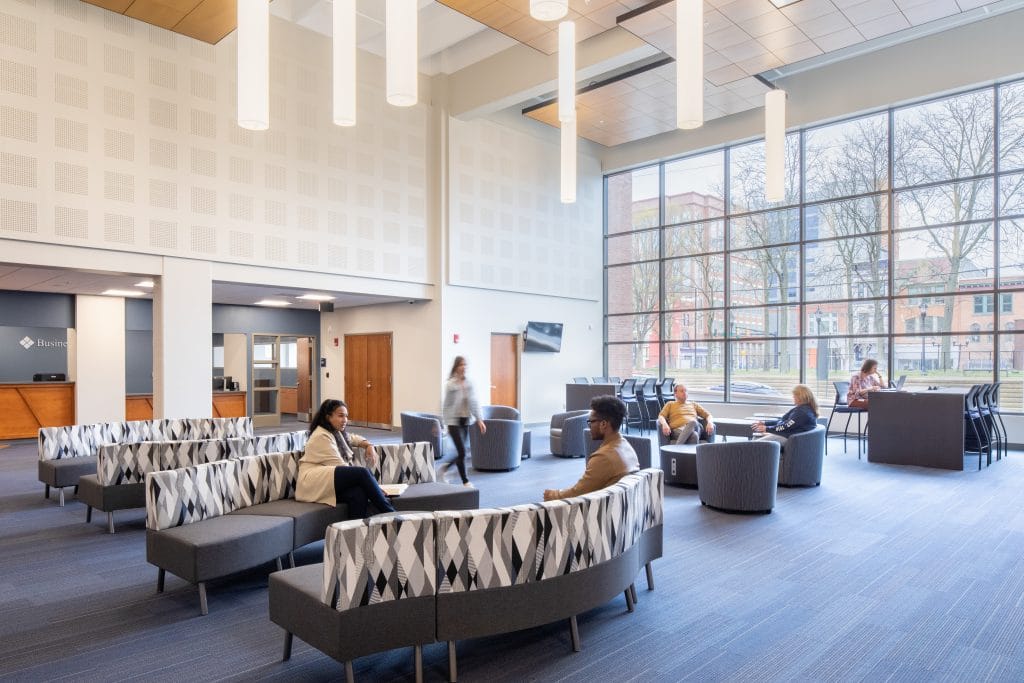 Interior of the new Student Success Center