Asset Management Alliance (AMA) was created as a joint venture in 1983 between Bellevue Holding Company and EDiS Company. As a division of EDiS Company, this property management company bridges the gap between real estate and construction management. Seeing an opportunity in the transition from the construction phase to the usage phase of a project, AMA was created to manage day-to-day operations, maintenance, accounting, and more for facility owners throughout Delaware. With a growing roster of clients throughout the state, AMA is also growing in size as well as in reputation. Nicholas Vacirca recently joined the AMA team as the new Director of Operations.
Nicholas comes to AMA with an impressive background in architecture, interior design, and public administration. With graduate level course work in leadership and military studies, he has an impressive background gained through more than 21 years of overseeing property management, maintenance, repair, and facilities services for the Christiana School District and the Delaware Department of Education, as well as 30 years in the Air Force Reserves. Nicholas now brings his decades of experience and discipline to each AMA client and project. Making the switch to AMA provided Nicholas with the opportunity to expand his knowledge in property management while complimenting his prior expertise.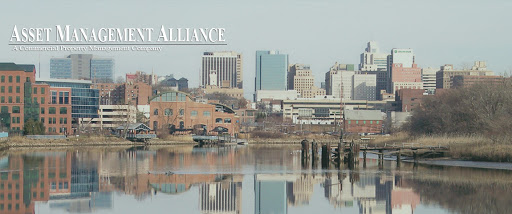 Cost efficiency is a pillar of AMA's service philosophy. Helping clients manage their implementation plans to propagate long-term benefits, keeping them abreast of cutting-edge building systems technology and methods that could save them money, and employing in-house maintenance crews for a personalized and professional touch are all AMA strengths that Nicholas will build on in his role.
What is Nicholas most excited about in his role? To him, "It's the brand and our marketing strategy. I'm looking forward to updating our image and increasing our name from a word of mouth service to a household name."
He will continue AMA's ongoing goal to be an active part of the surrounding community by re-energizing AMA's social media presence, putting the company newsletter back into print, implementing new affordability plans for prospective clients, and engaging with local non-profit organizations such as the Boys and Girls Club, Conquer Chiari, and Habitat for Humanity.
For more information on how Asset Management Alliance can help your business, please call (302) 655-2100 or visit their website: www.assetmanagementalliance.com.